School Council's Page
At St Wilfrid's our school council meet to discuss issues that affect our school. There are two members from every class and they represent their classes' views to find ways for improving our school. The school council play an important role in our school community and their views, as well as their classmates, are always presented to the Head Teacher and the Senior Leadership Team.
School Council 2017-2018: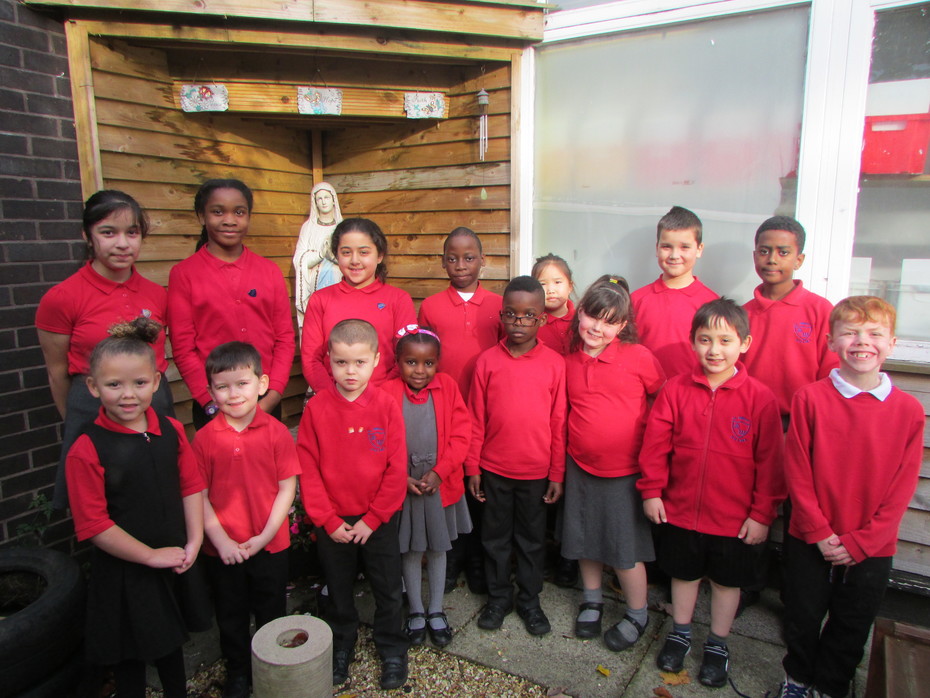 Present
Reception Wehad and Riley
Year 1 Paighton and Kaylen
Year 2 Damon and Leila
Year 3 Chace and Aaron
Year 4 Khushlen, Adeyeni and Nathan
Year 5 Sanaa and Tibor
Year 6 Lucy and Ranim
The children said that everyone in their class had been taking part in lots of wonderful activities within their lessons and after school.
Ranim said 'I loved the Creative Writing Workshop. I am looking forward to my story being published'
Adeyeni was happy when we had our Easter egg raffle. He won an egg too!
Tibor is enjoying being a play leader at lunchtime.
Chace said 'I enjoyed the maths games I played with Nursery during Maths Week'.
Kaylen said 'We had great fun working with Z-Arts for our castle topic. I love the shields we made'.
Agenda
Discuss the outcomes from the previous meeting.
Discuss Road safety and how we are going to encourage the children to be road safe.
Outcomes from the previous council meeting:
All the children are delighted with the new adventure play equipment on the playground. It is very popular and the children are having a lot of fun playing on the equipment.
Discussion:
At a previous meeting, the School Council decided they would like to discuss road safety with their class and ask the children to make a road safety poster.
How are we going to introduce the idea of road safety?
The children felt that a PowerPoint would be a clear and concise way to demonstrate safety. The Year 6 councillors suggested a video would also support how to cross a road. Year 3 thought they could even act out how to cross a road safely.
In the meeting, the children made a start on their PowerPoint presentations. Year 5 councillors thought it would be good to say where it is safe to cross, but also say where it is not safe to cross the road.
Once the PowerPoints are ready, the children will talk about road safety to their class. They will also introduce the poster competition.