Welcome to Nursery!
Mrs Solomon, Mrs Cookson & Mrs Brotherton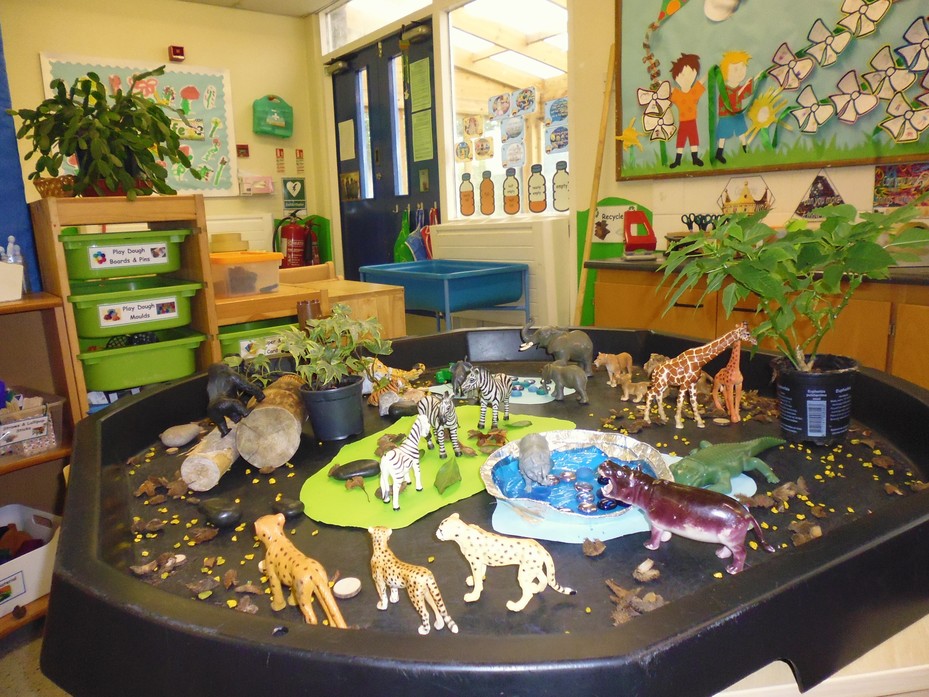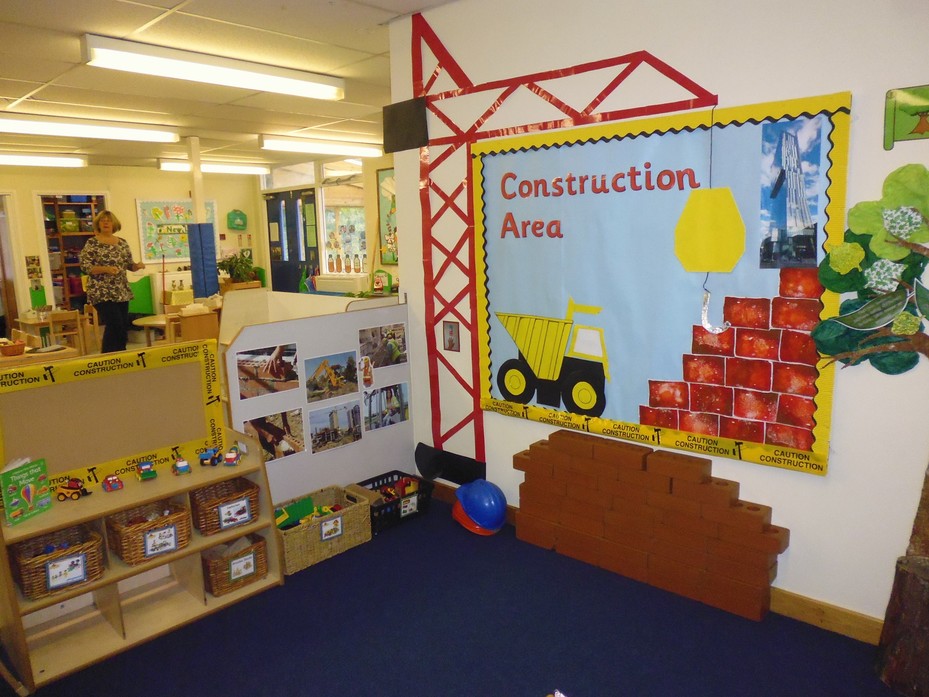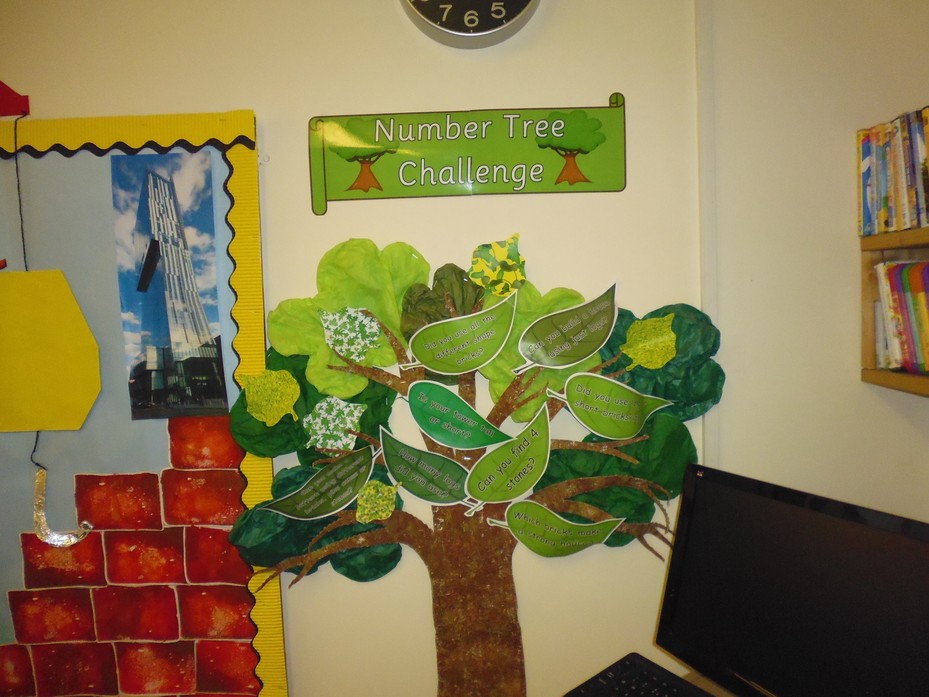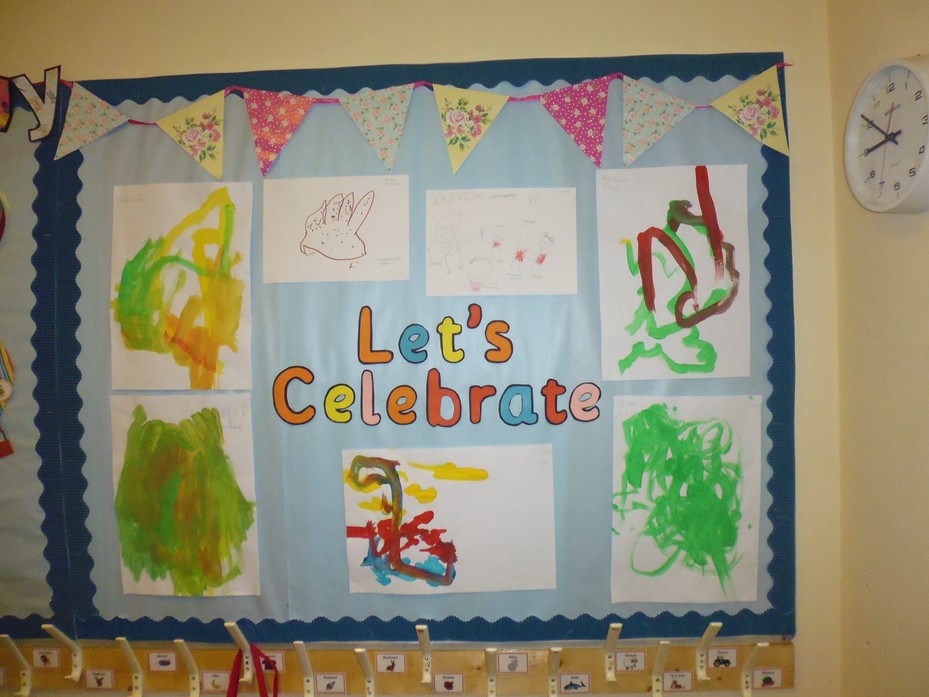 Nursery creating art in the style of Yvonne Coomber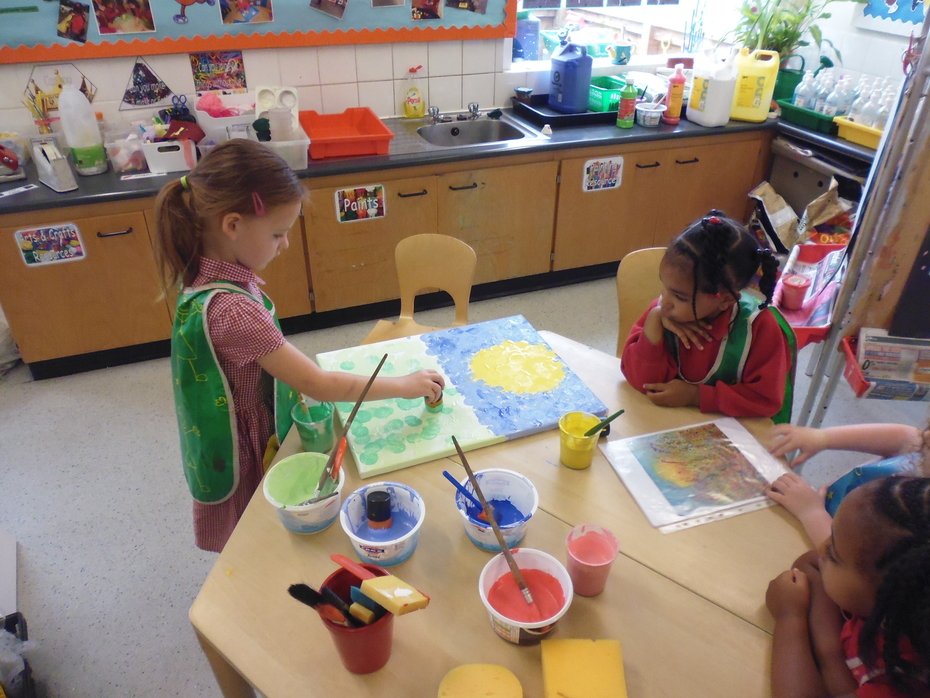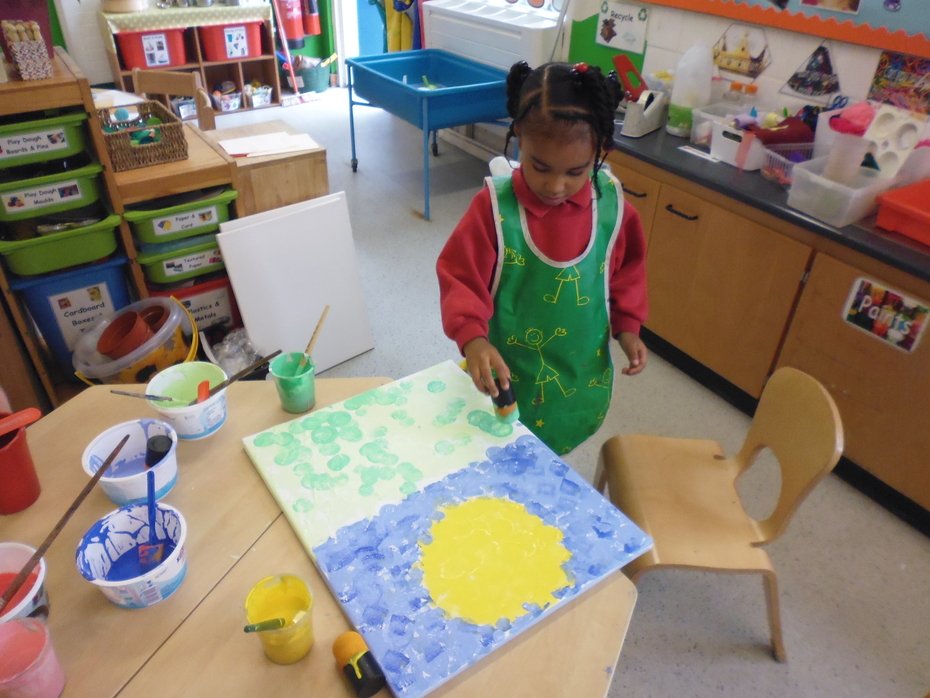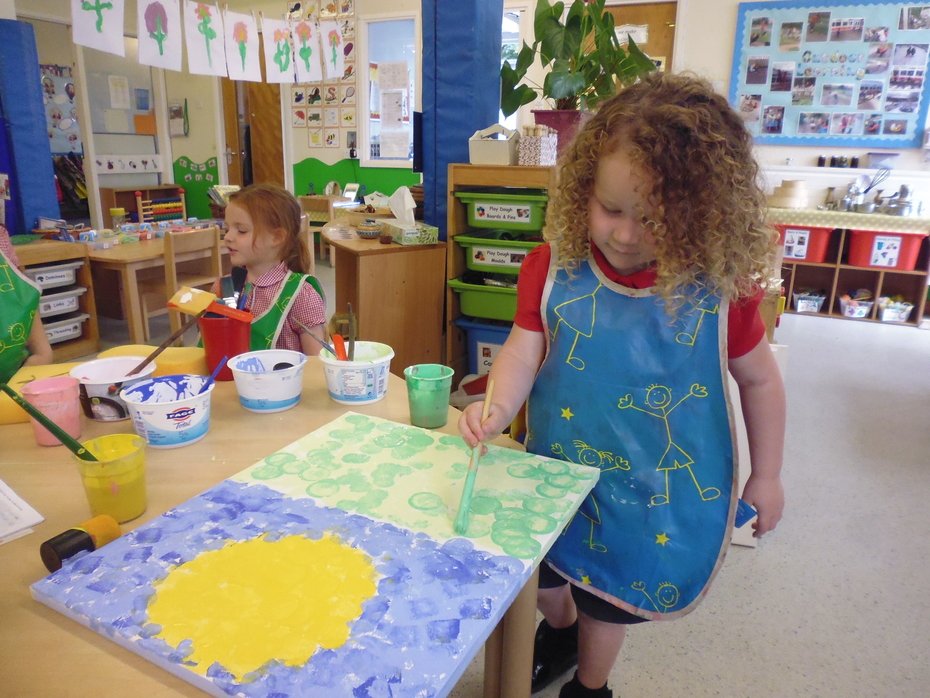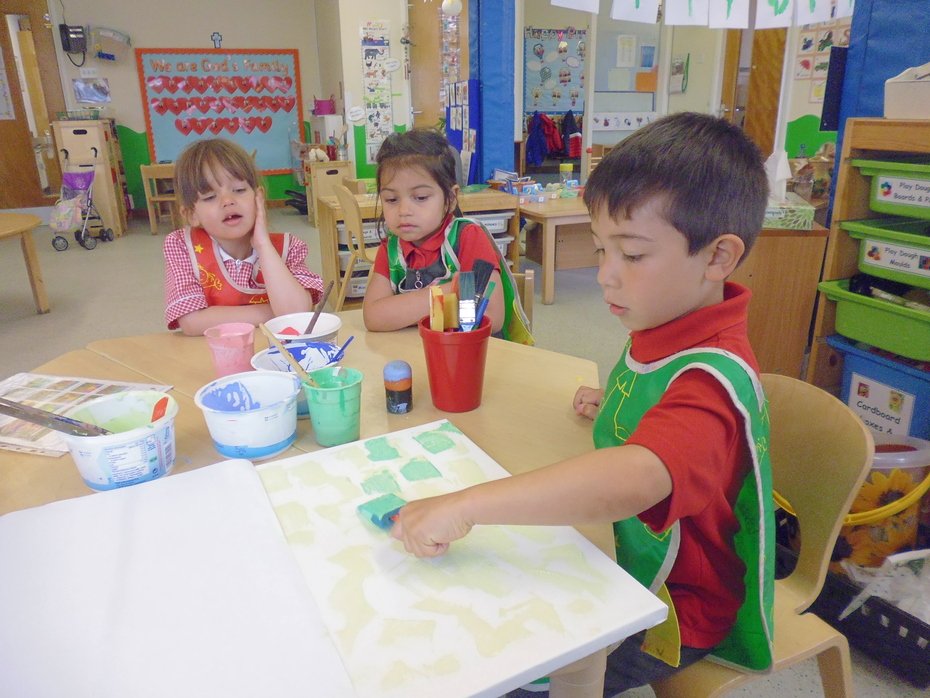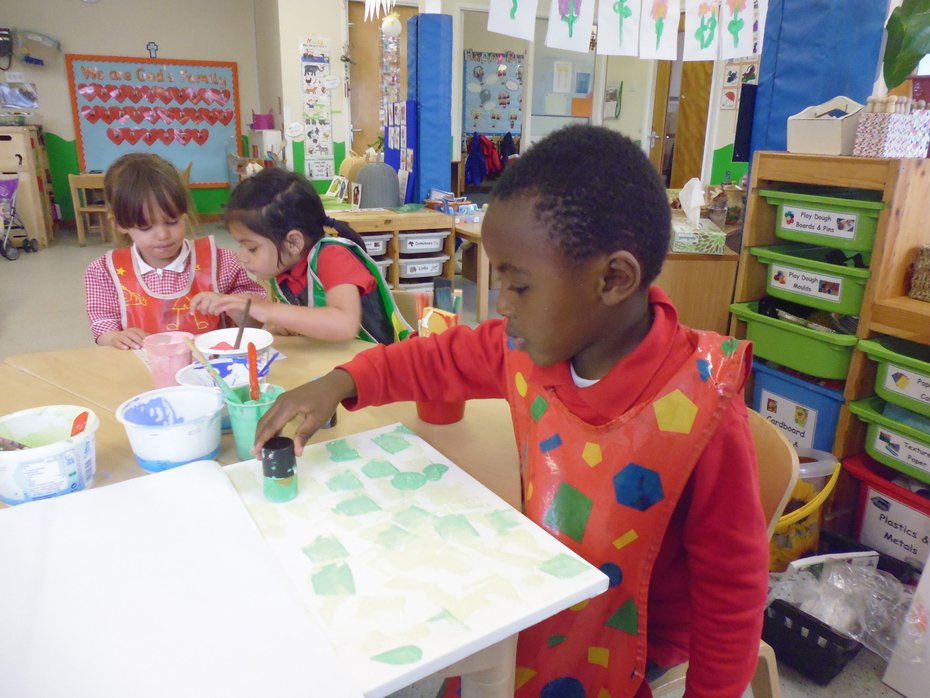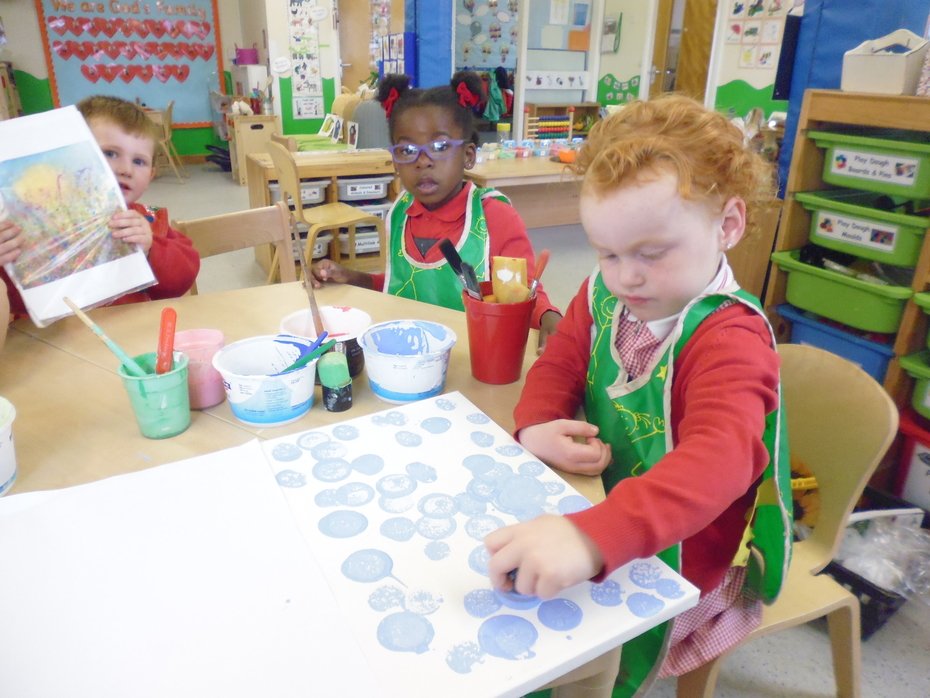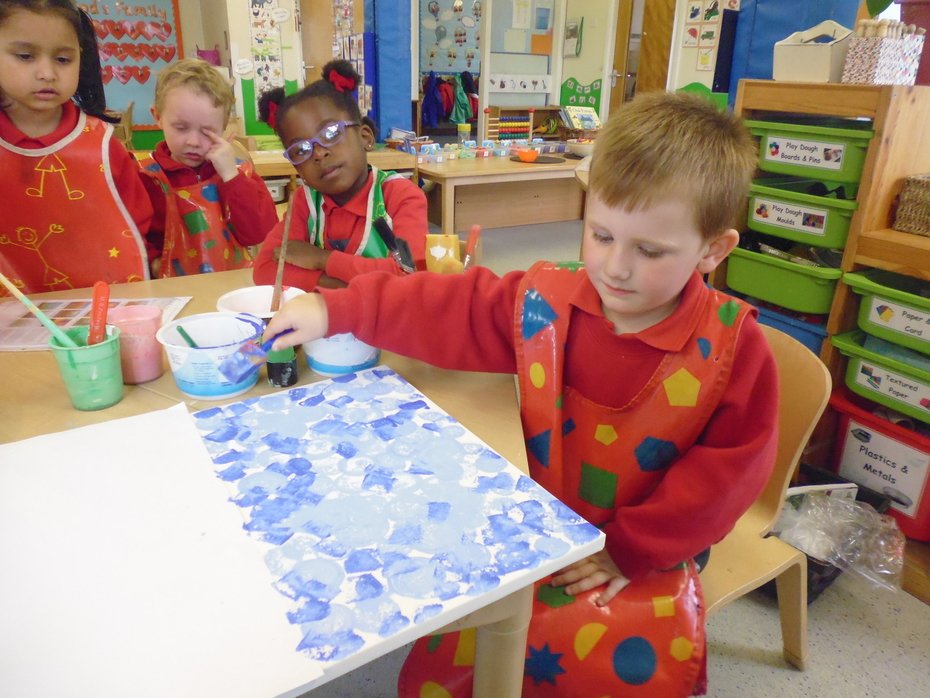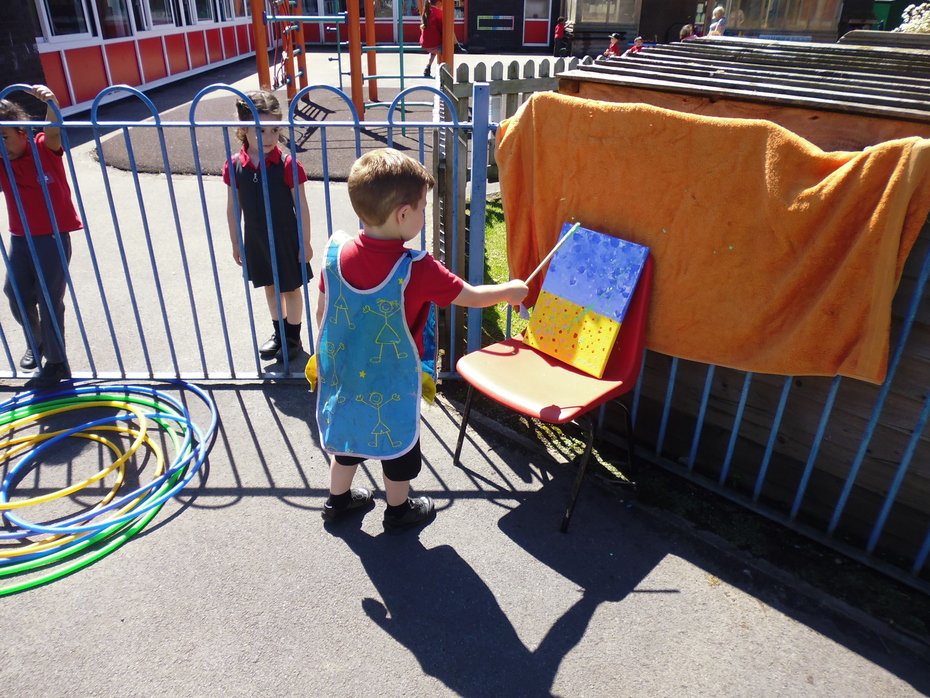 Nursery building The Three Little Pigs houses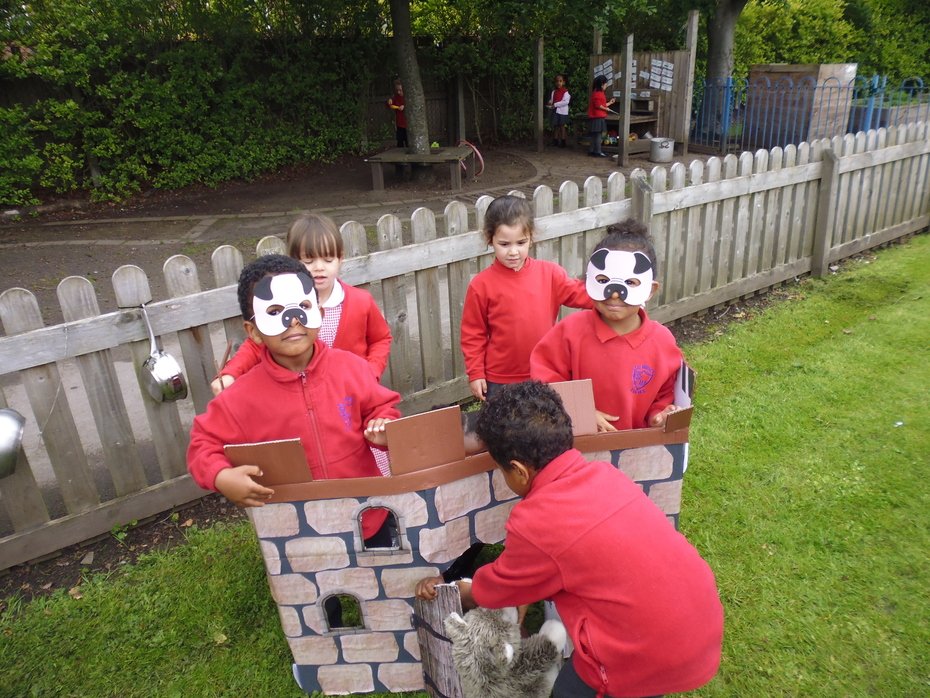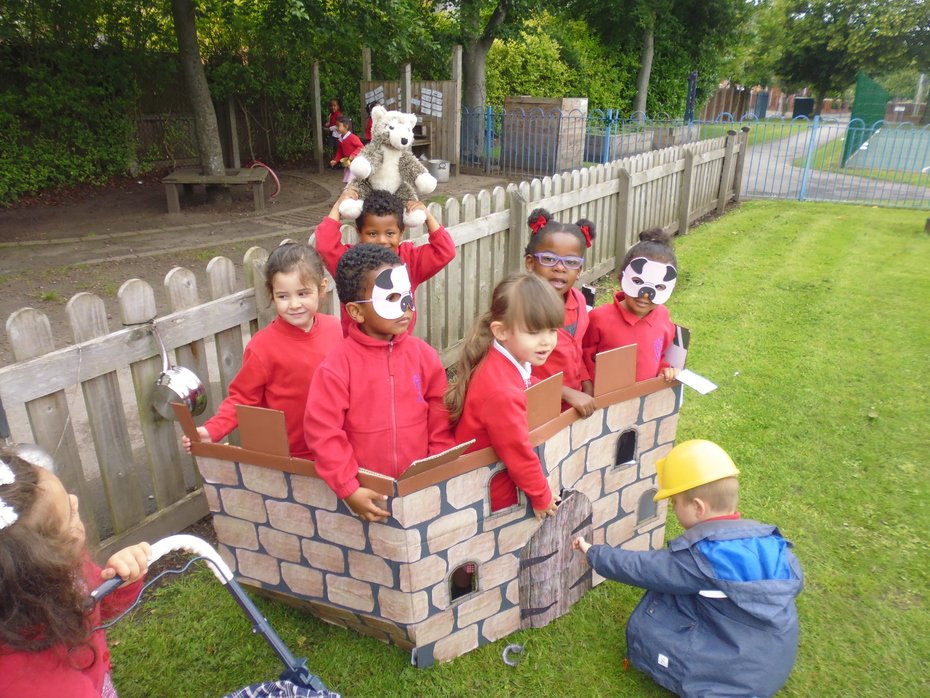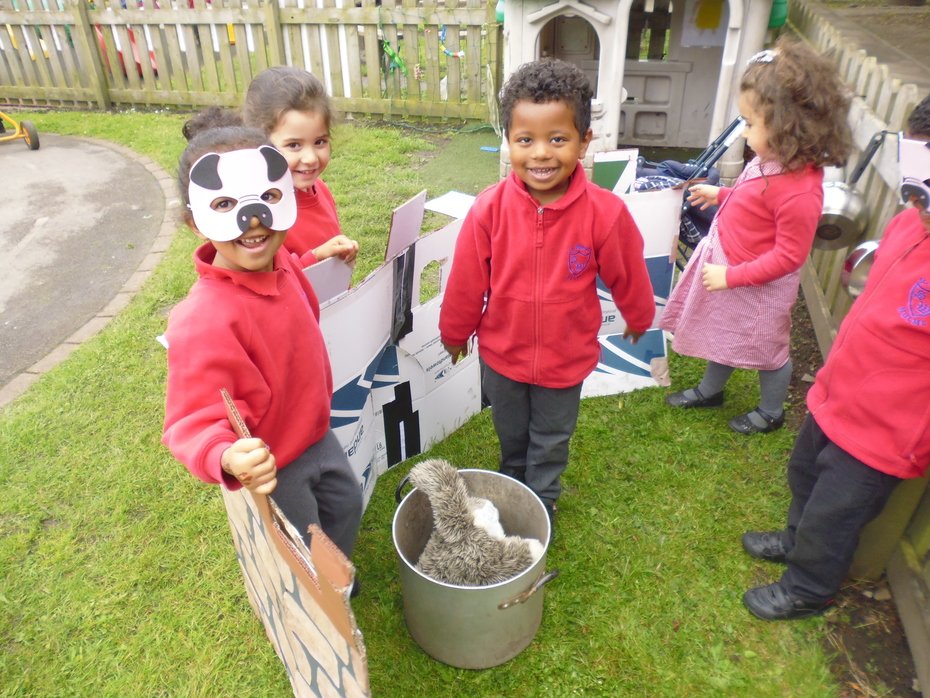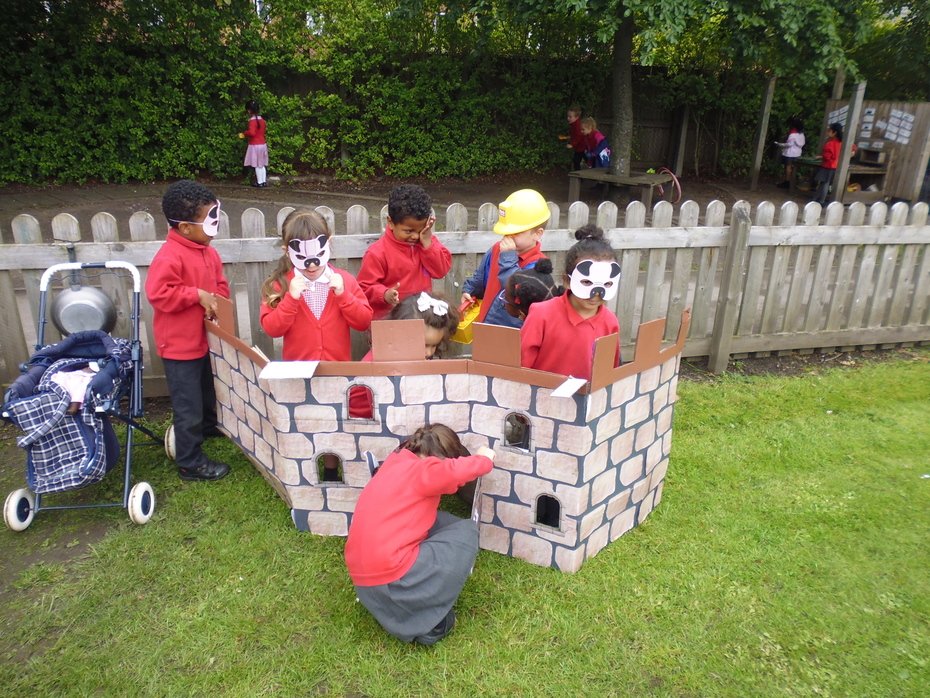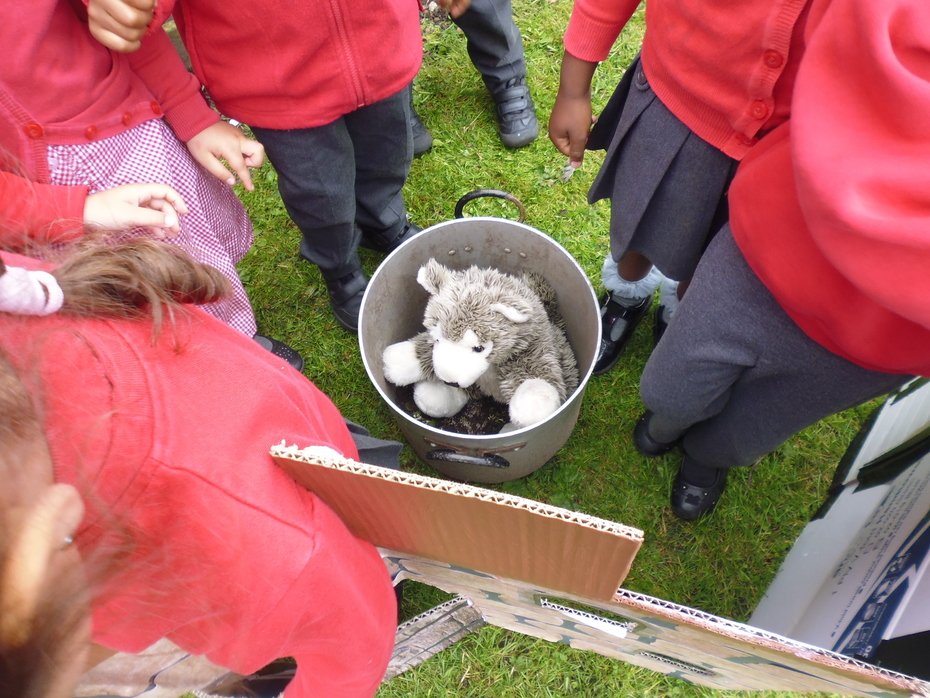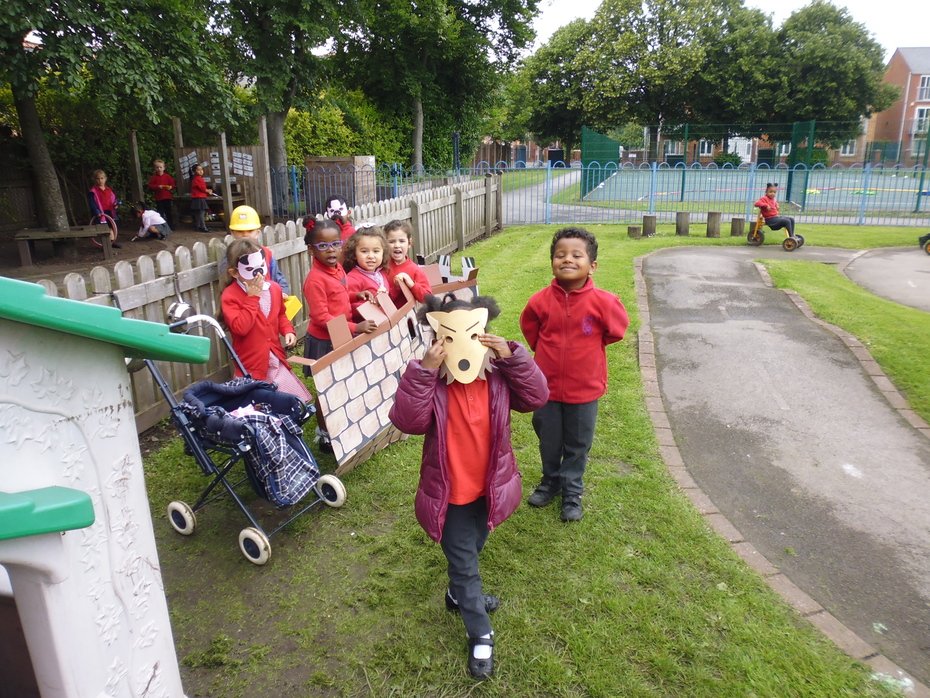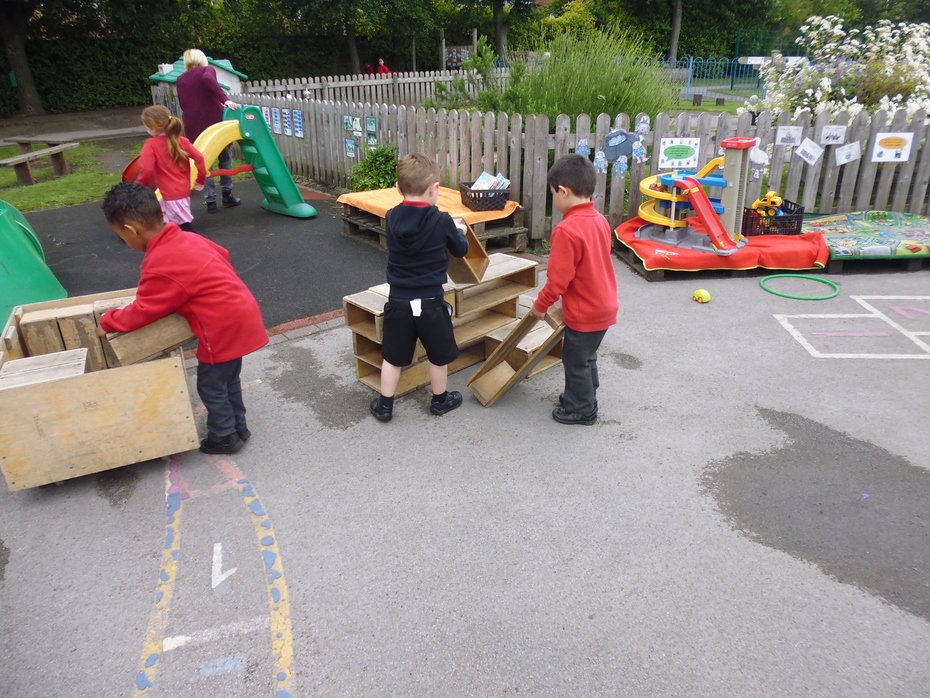 Summer Two

Dear Parents,
This half term our class topic is 'Mini Explorers'. We will also be learning all about summer, going on holiday and the creatures that live in our Oceans.
PRIME AREAS
Communication and Language
This half term we will be sharing a variety of stories and rhymes. The activities and learning experiences offered will be focussed around some of the following stories:
The Train Ride
Walking Through the Jungle
Piggy Wiggy Around the World
Mr Gumpy's Outing
Handa's Hen & Handa's Surprise
Commotion in the Ocean
Rainbow Fish
Billy 's Bucket
Jonah and the Whale
Sharing a Shell
Non-fiction books about travelling and transport, different countries, and creatures that live in our oceans.
The children will be encouraged to join in and we will expect them to listen with an increasing ability to recall the story. The children will be expected to follow a story without pictures and to begin to understand 'why' and 'how' questions.
Personal, Social and Emotional Development
We will be using our stories to discuss the emotions they create and how we would deal with similar situations and emotions. Through circle time activities we will be encouraging the children to understand that their own actions affect their friends, for example, they can try to comfort another child when they realise they have upset them. The children will be learning how to negotiate and solve problems without aggression e.g. when someone has taken their toy.
Religious Education
In Religious education our topic is 'The Church'. The children will learn that the church is the family of God. It is a holy place where we can all pray and are welcome, and why Sunday is a special day for Catholic children and their families.
Physical Development
This half term we will continue with our ballet sessions and our multi-skills lessons with coach Annabel from Manchester City Football Club every week.
In the outdoor area the children will travel in many different ways such as hopping, skipping, jumping, running, walking very slowly and fast, walking forwards, backwards and sideways.
We will be using:
language, such as: forwards, backwards, sideways, left and right, on top, behind, in front, underneath, across, past, through and over.
SPECIFIC AREAS
Literacy
We will be singing rhymes and songs daily to support the children's language development. We will also be learning the letter sounds in children's names. Every week we will be learning three new letter sounds, letter recognition and formation. Please help your child to write his/her name. Also, share books regularly with your child. The children are really enjoying our reading sessions, I hope they are showing these new skills when they read with you.
These are the words we will be learning:
Travelling, exploring, city, countryside, globe, map, aeroplane, passport, train, boat, bus, suitcase, sunglasses, sun cream, jungle, arctic, desert, pyramids, mountains,
Everest, Victoria Falls, Safari, planets, space and world.
Summer, hot, warm, sunshine, cool, holiday, ice-lolly, ice-cream, beach, sand, bucket, spade, sun cream, flowers and sea side
Ocean, sea, rock, shells, sand, fish, octopus, whale, shark, starfish, crab, dolphin, shell, seaweed, sea urchin.
Maths
The children will be counting, ordering and recognising numbers to 10 and 20. We will be using objects to help us add amounts together and to take away. We will be learning which number is one more or one less than a given number up to 10.
The children will be learning to recognise and name coins and will be using coins when adding and subtracting in our shop.
These are the words we will be learning:
Add, addition, put together, altogether, more, plus, equal, count them altogether, subtraction, take away, less, smaller/bigger number, how many?
Understanding the World
During this half term we will be learning about different transport and how people travel.We will be tasting food from around the world, finding countries on a globe, finding out about the weather in different countries, what kind of clothes they wear and what kind of animals live in these countries.
These are the words we will be learning:
Car, bus, tram, train, aeroplane, ship, boat, bicycle, submarine, spaceship
See Literacy for more vocabulary
Expressive Art and Design
We will also learn topic related songs, we will explore and learn how sounds can be changed and how to create repeated rhythms. We will be exploring colour and how colours can be changed.
During dance we will use movement to express our feelings and we will create movement in response to different music and learn to move rhythmically. Throughout our play we will engage in imaginative role-play, based on our own experiences and also use ideas from the stories we are working with.
We need your help
Can we borrow a souvenir from your home country or anywhere you have visited to show the children?
Please make sure in hot weather your child is wearing a cap and sun-screen.
Please ensure your child's name is written inside their belongings such as hats, caps, jumpers, cardigans and fleeces.
Thank you,
Mrs J. Solomon, Mrs G. Cookson and Mrs A. Brotherton