WELCOME TO YEAR 4
Mr Bell and Miss McKenna
Year 4 Spring 2 Term Newsletter - Click to download
Year 4 Yearly Curriculum Overview - Click to download
Skills builder - skills we are working on improving throughout the year.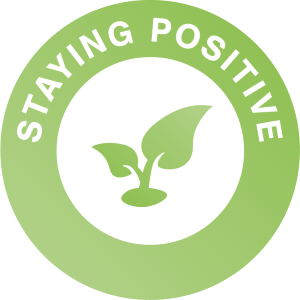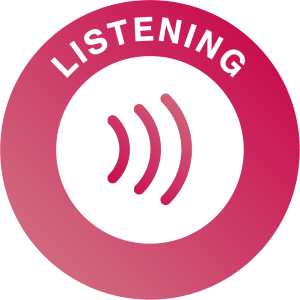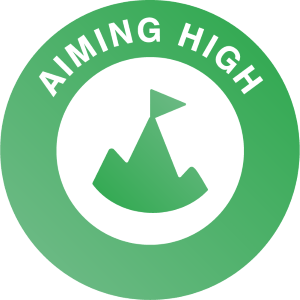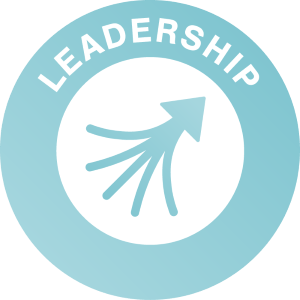 Topic - The British Isles
In our topic this term we will be looking at the British Isles. We will look at all geographical aspects of the United Kingdom, including mapping rivers, cities and towns and island groups. We will do a local area study and compare city living to that of a village. Any learning done on this topic at home is welcomed.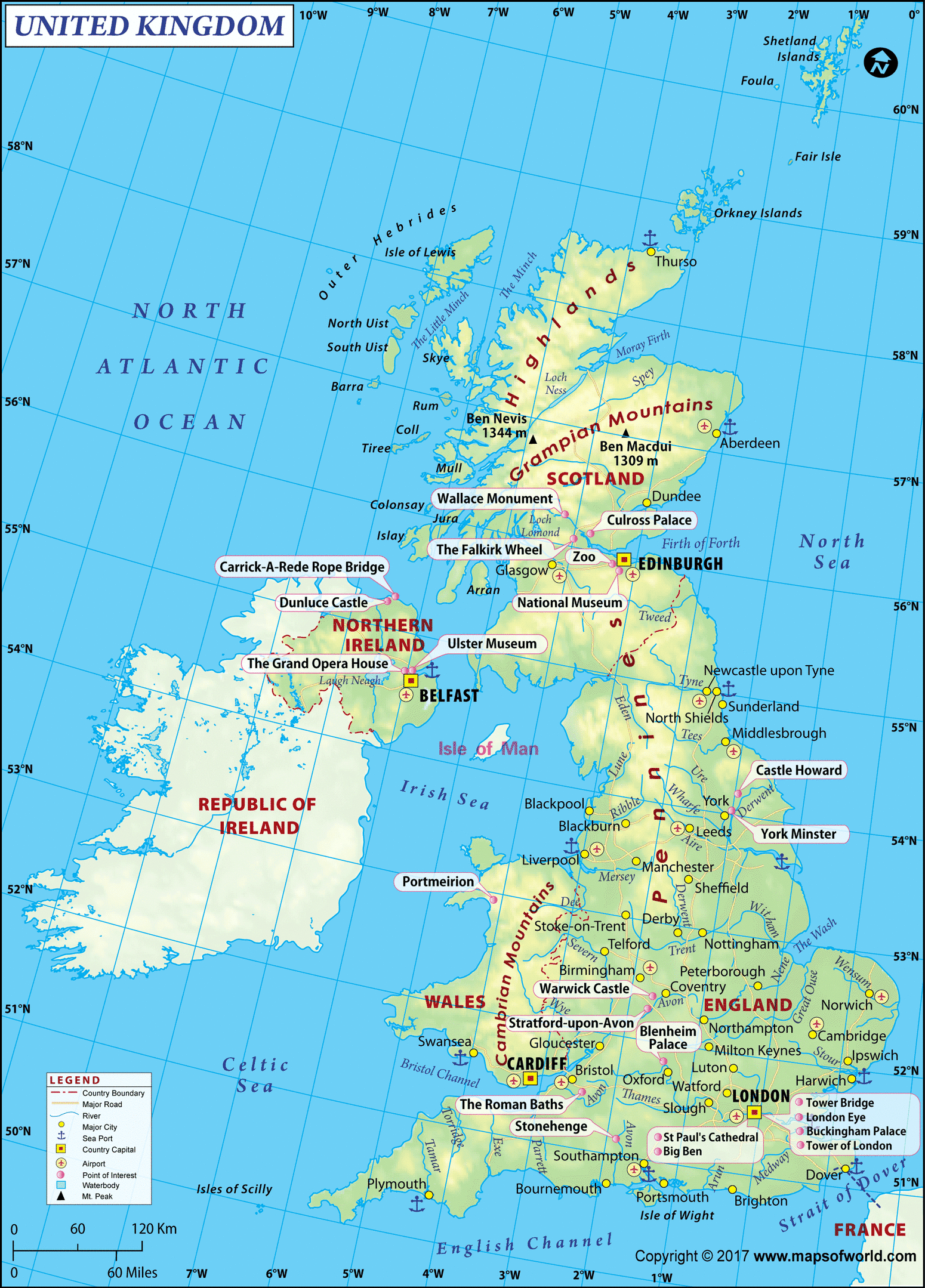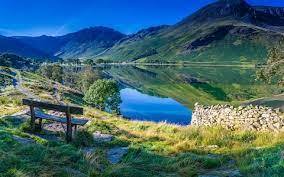 Homework
In Year 4 homework is distributed on a Wednesday and needs to be handed in by the following Tuesday.
Spellings are tested on Tuesdays.
Year 4 go swimming on a Tuesday morning. Please can children come into school in the morning with swimming costume on under their uniform.
P.E. is on a Thursday - children should come to school in school uniform and will change for PE in school.
Year 4 Blog - Click to access with password
World Book Day Reading Cafe.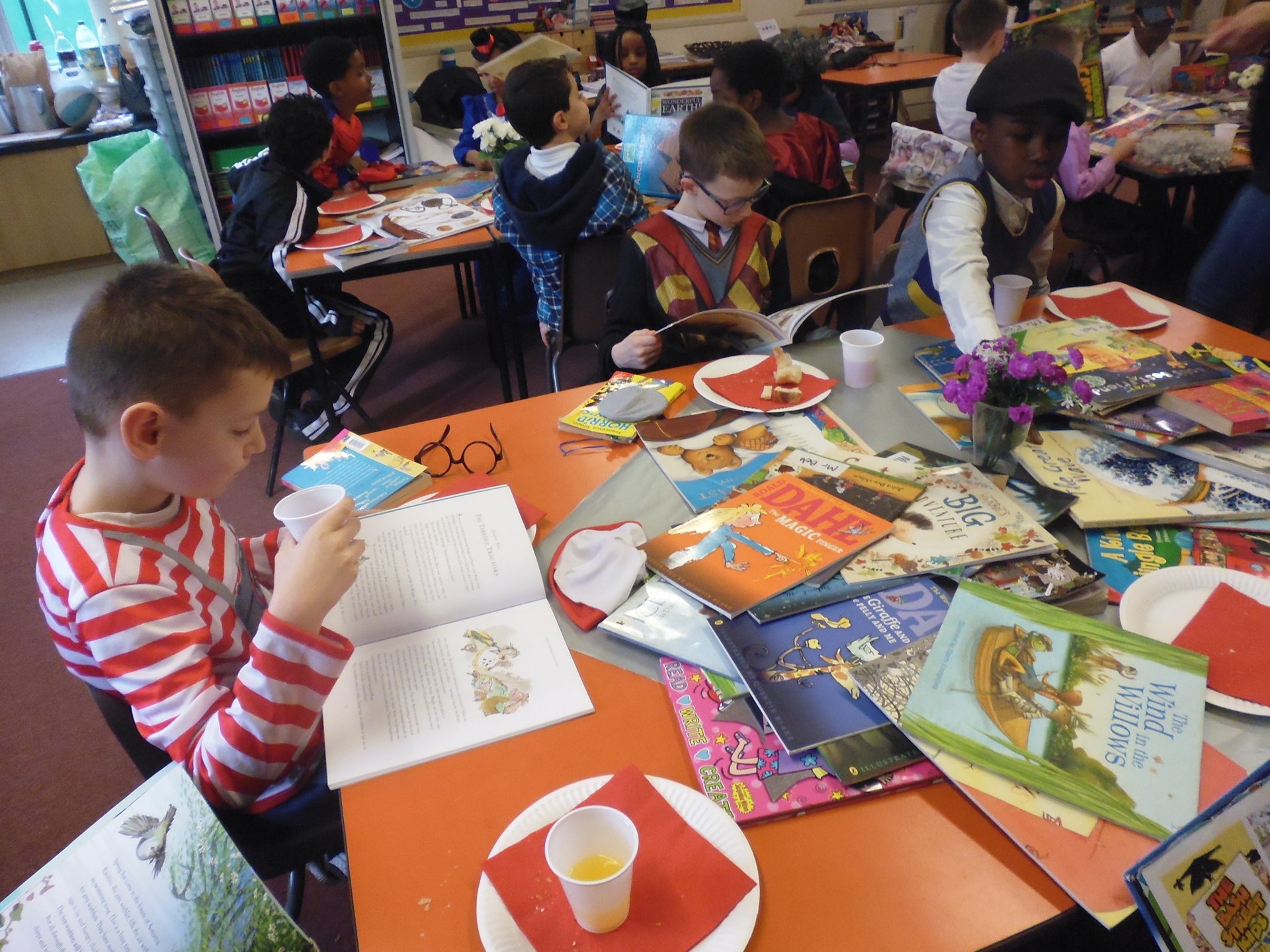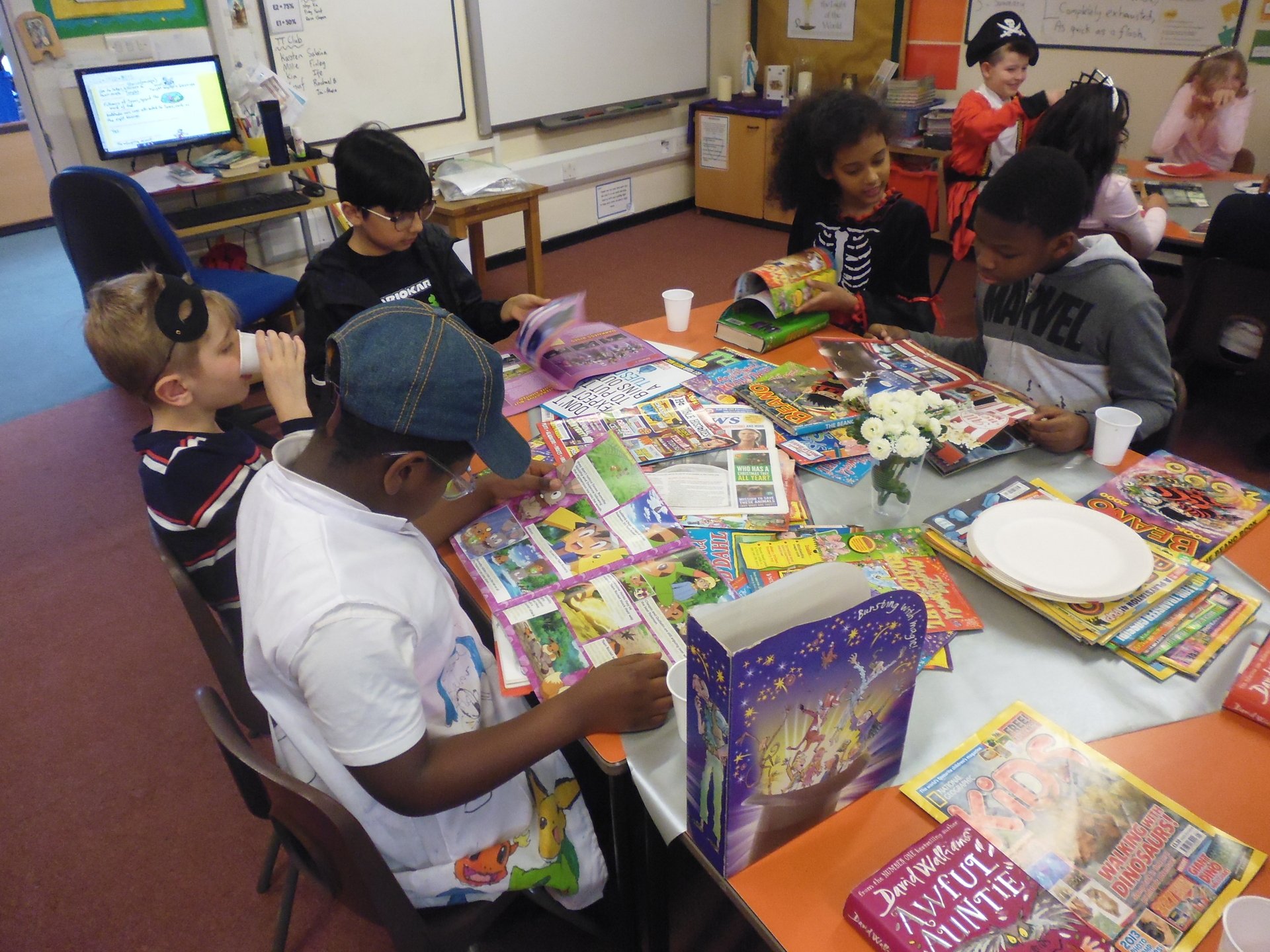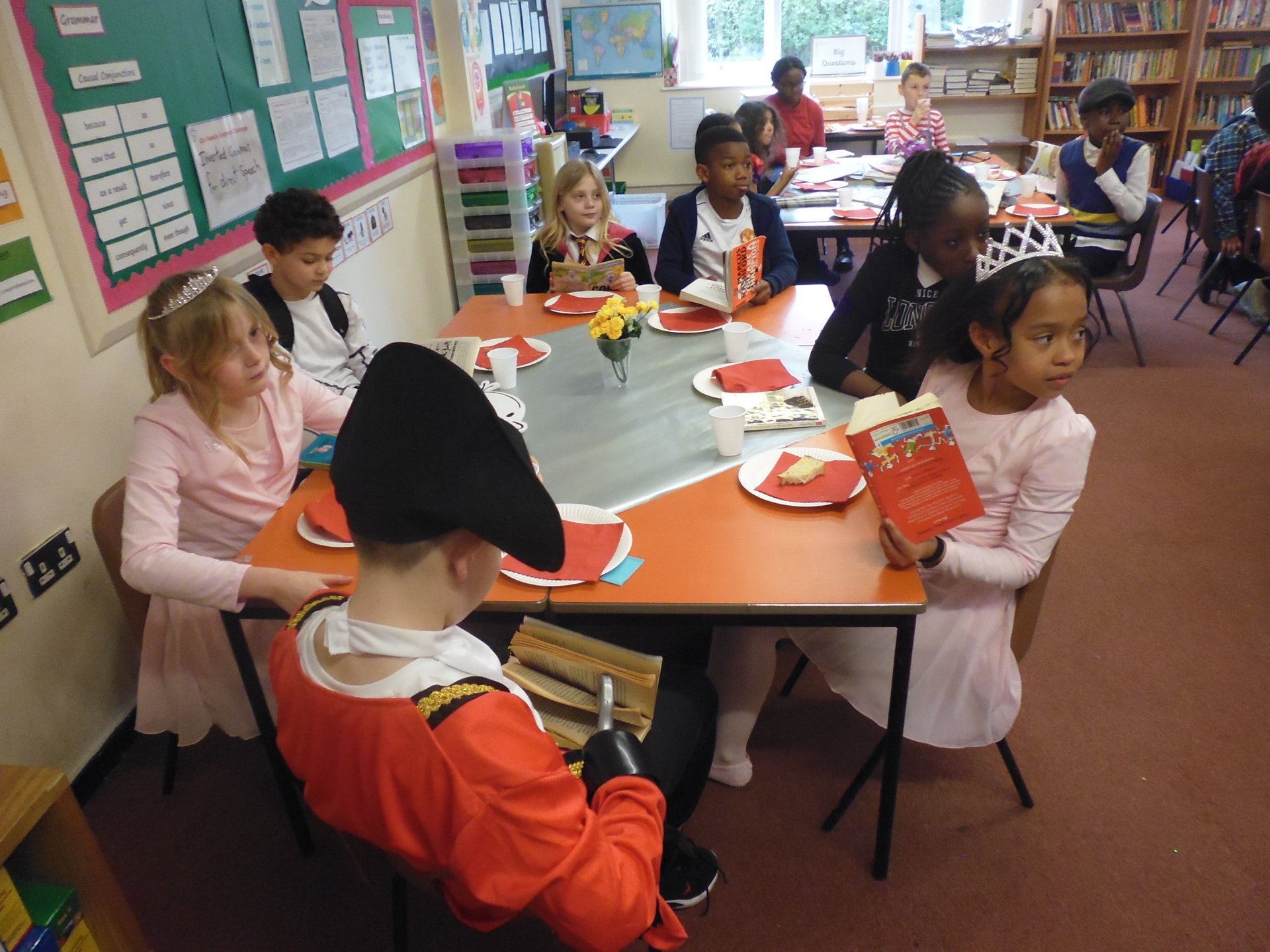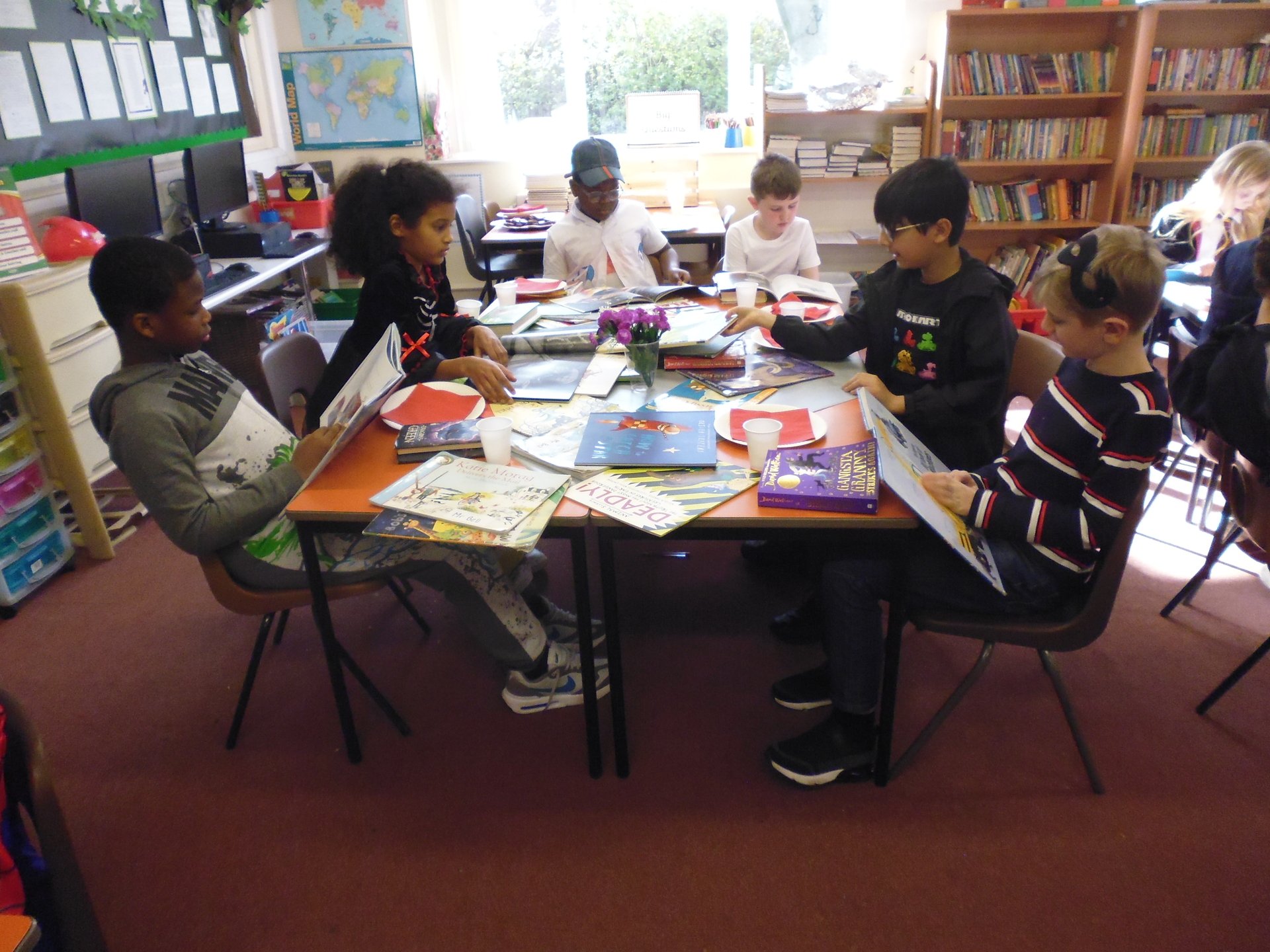 Year 4 Sound Workshop.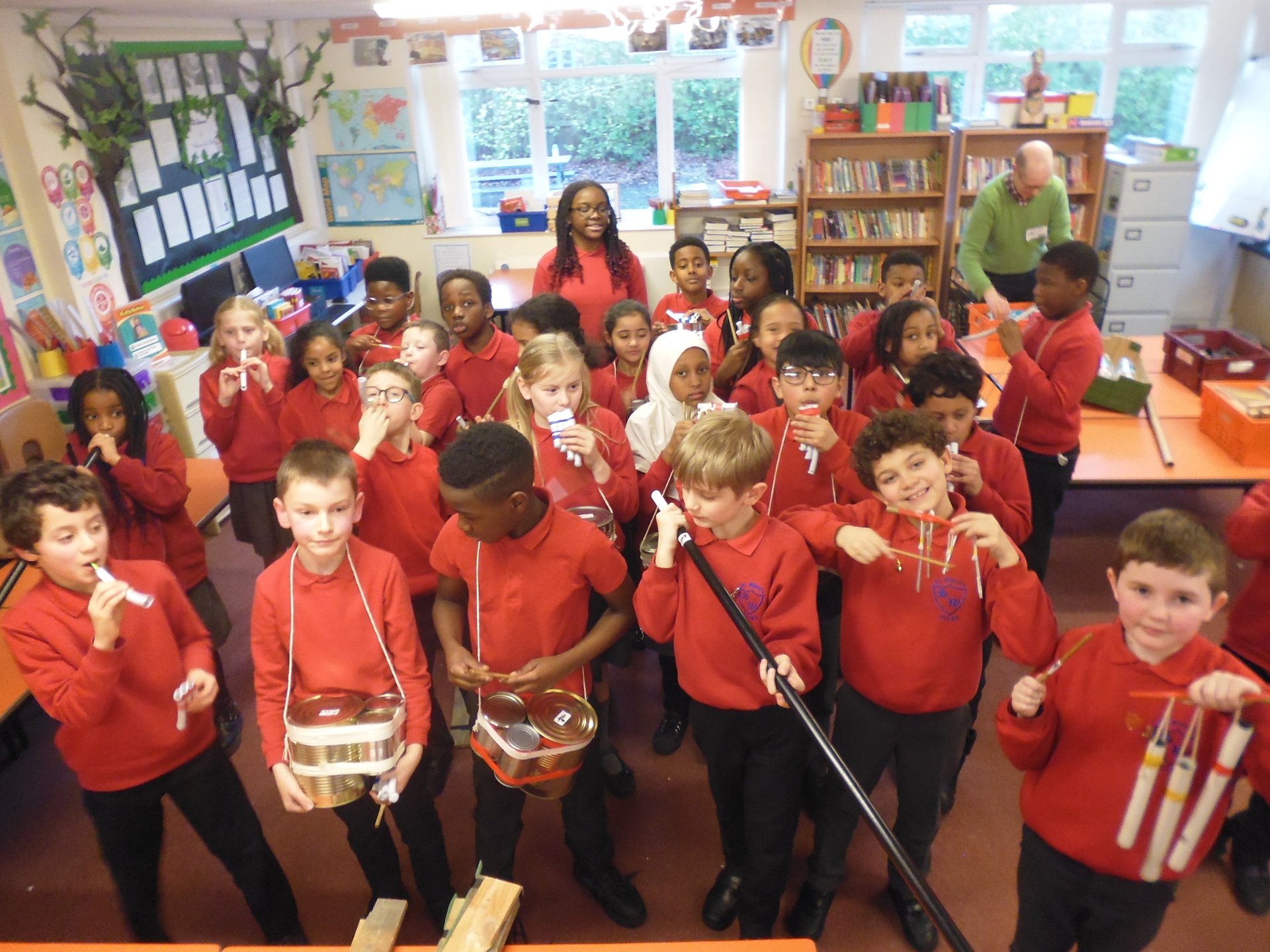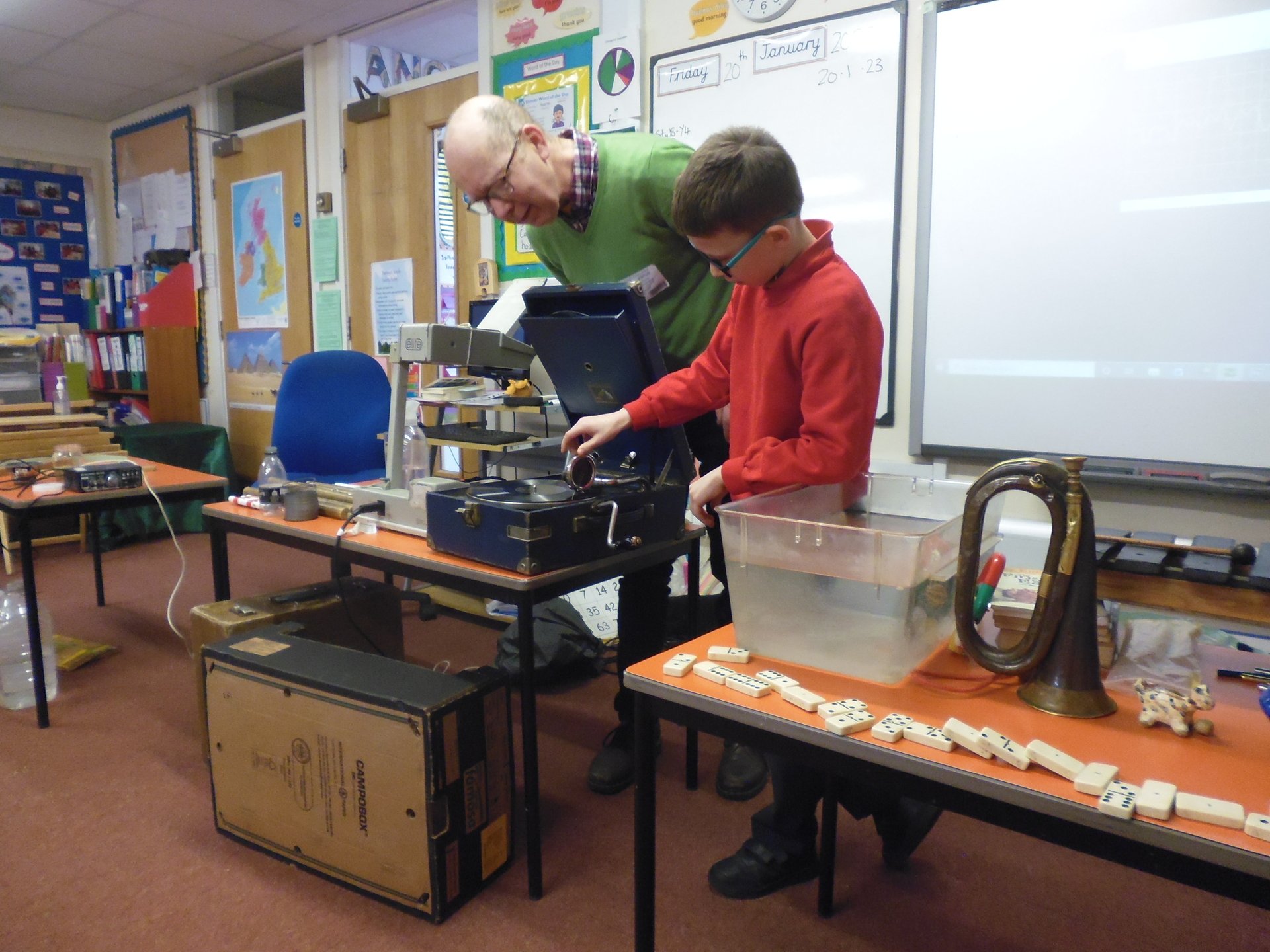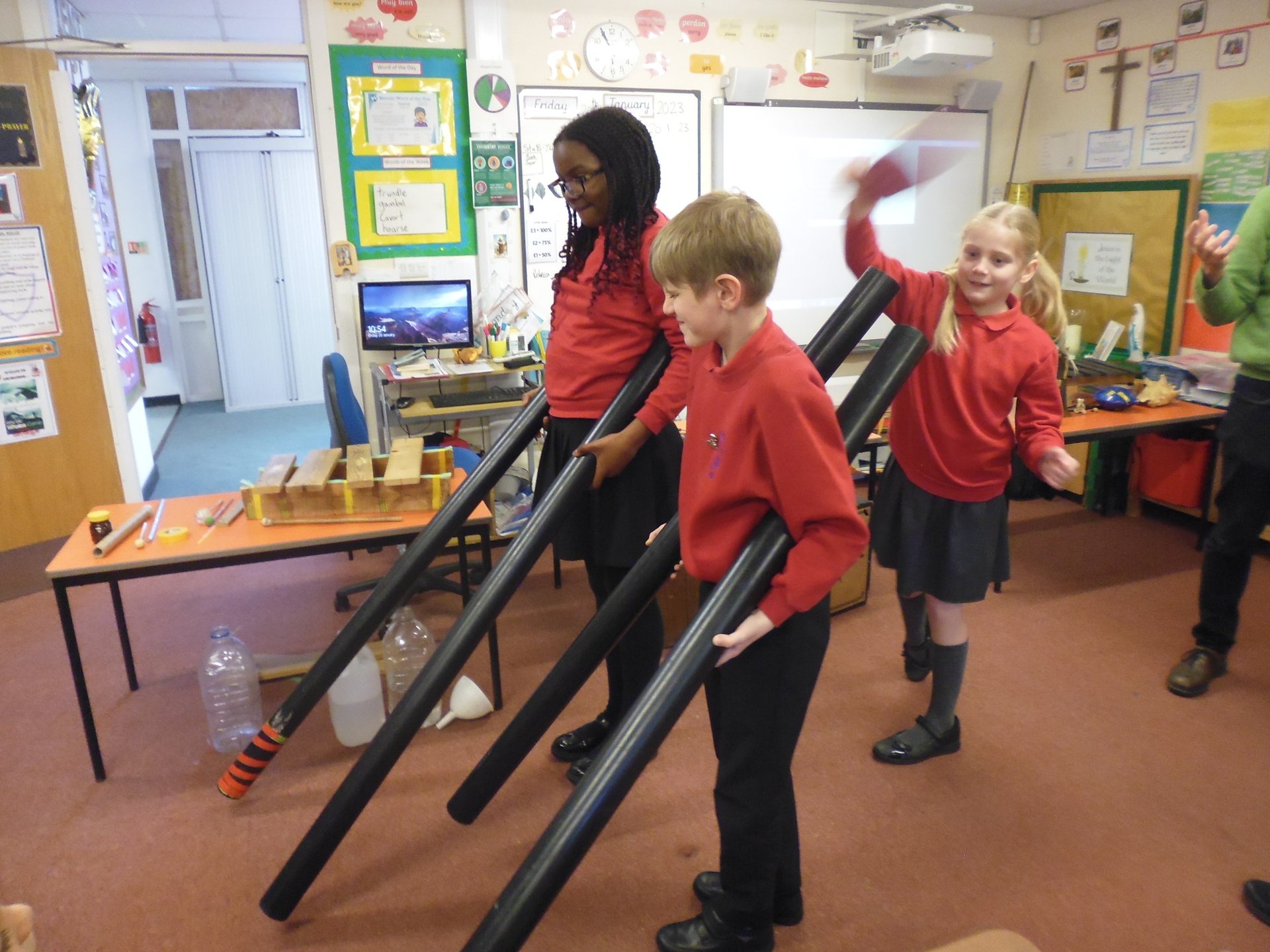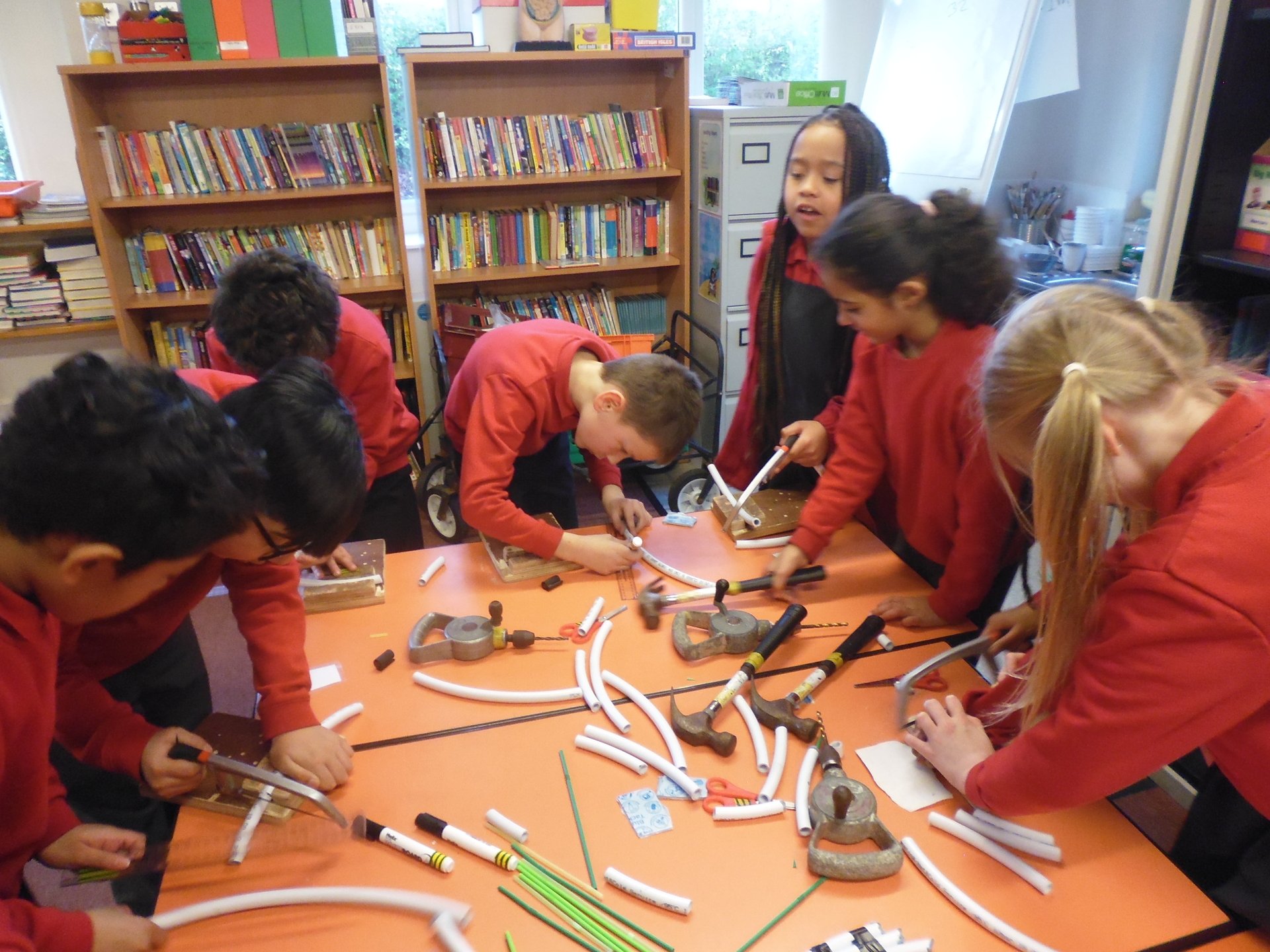 Year 4's Triathlon.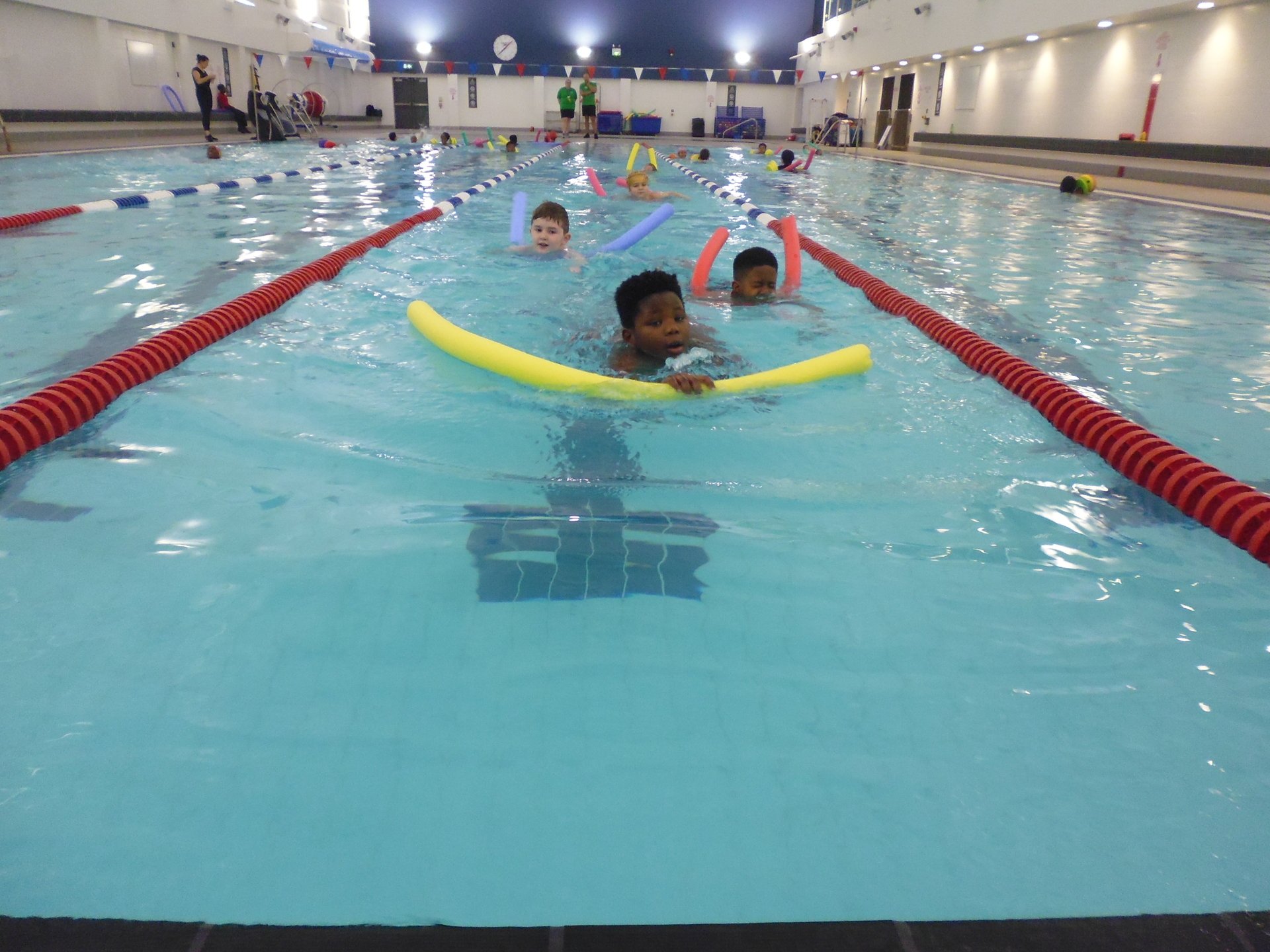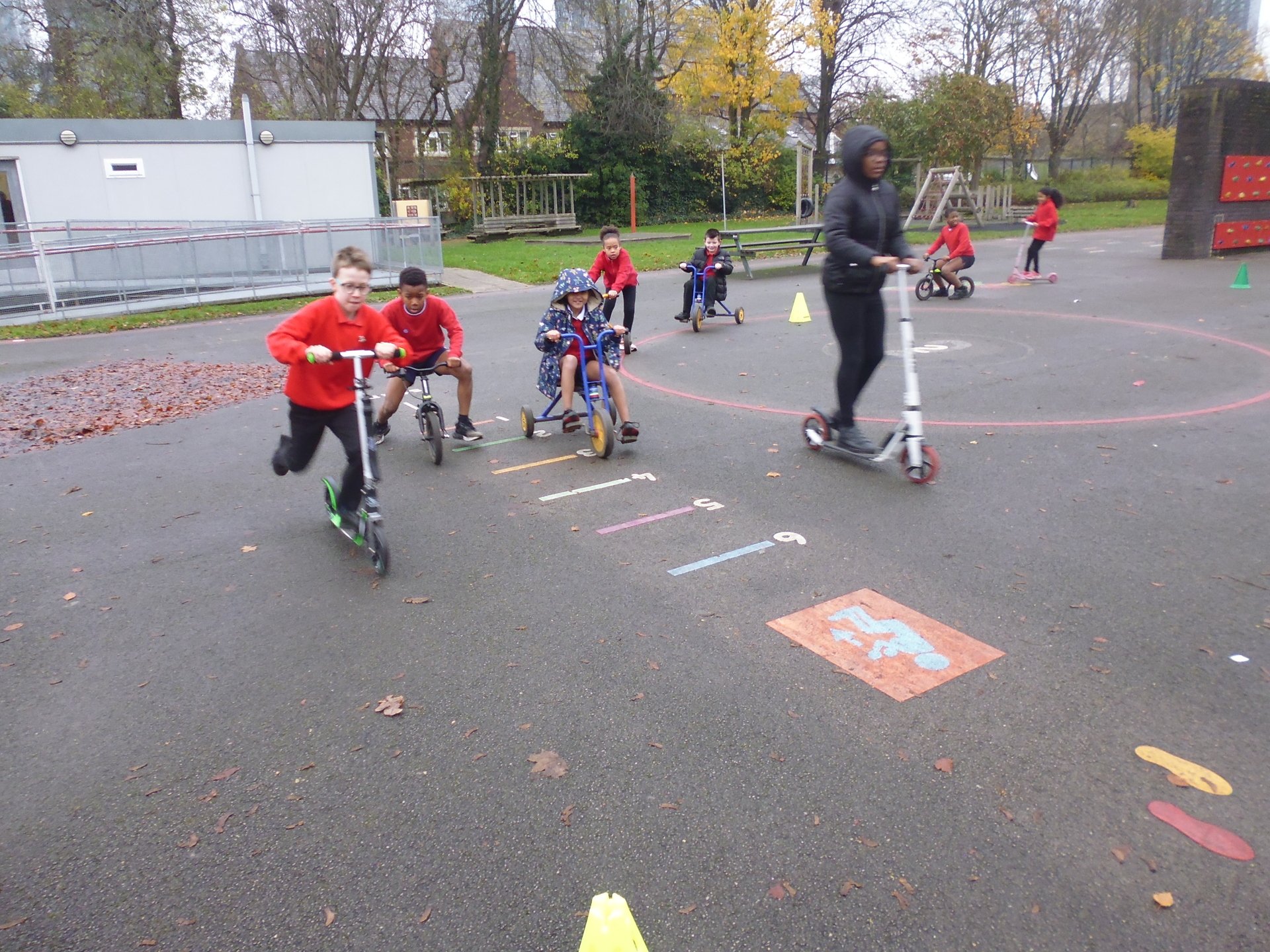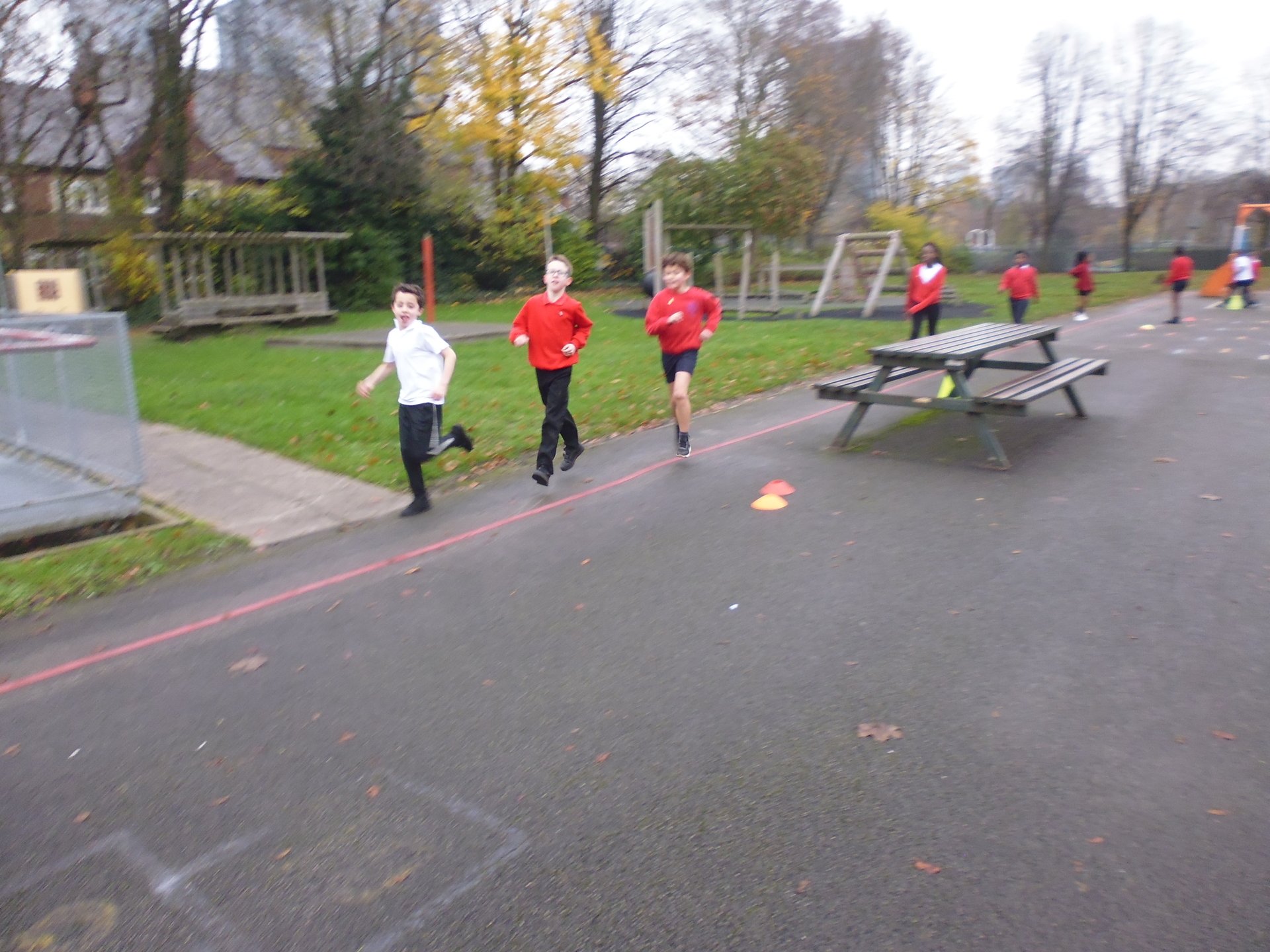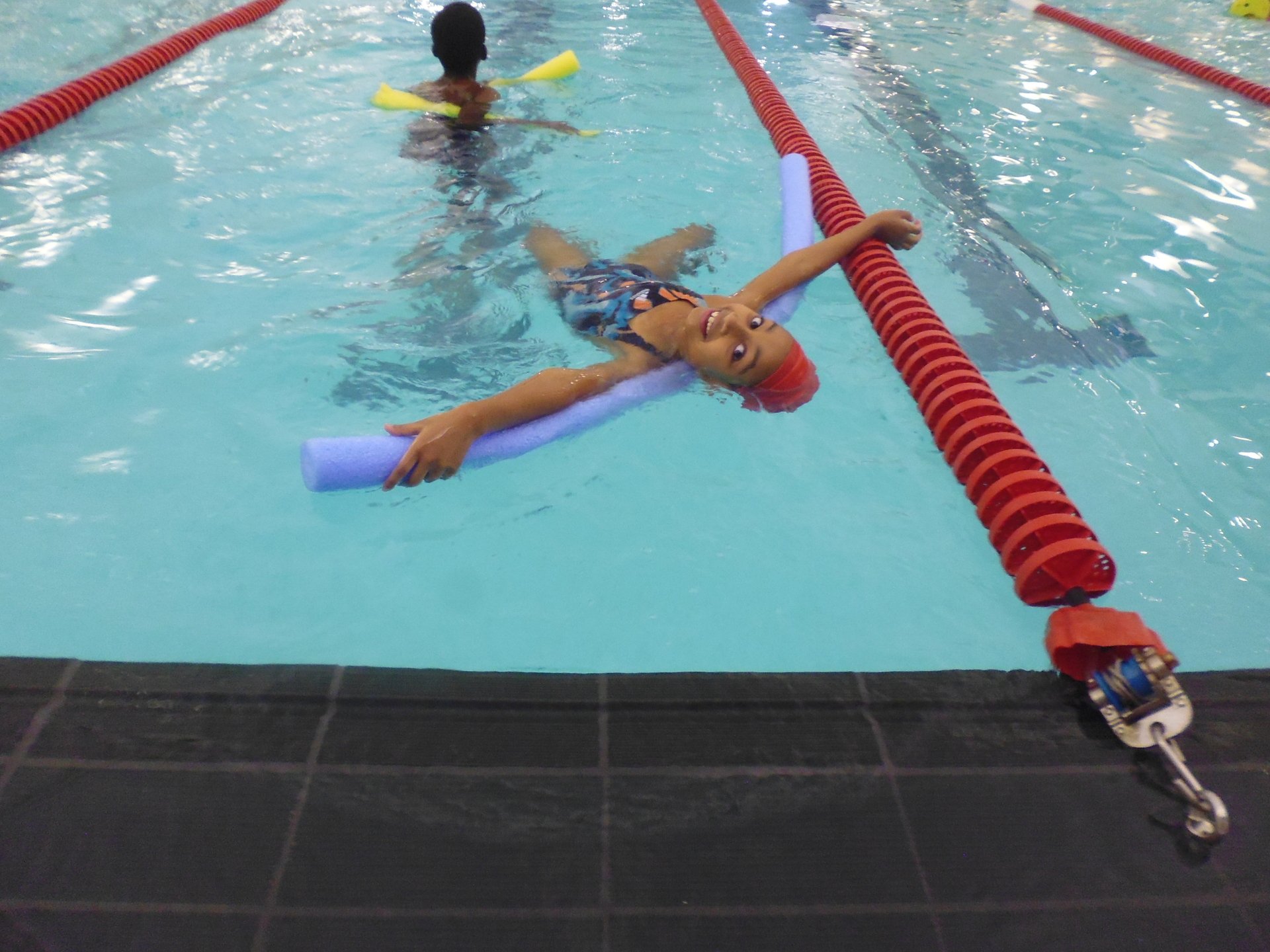 Year 4's Skills Builder Day.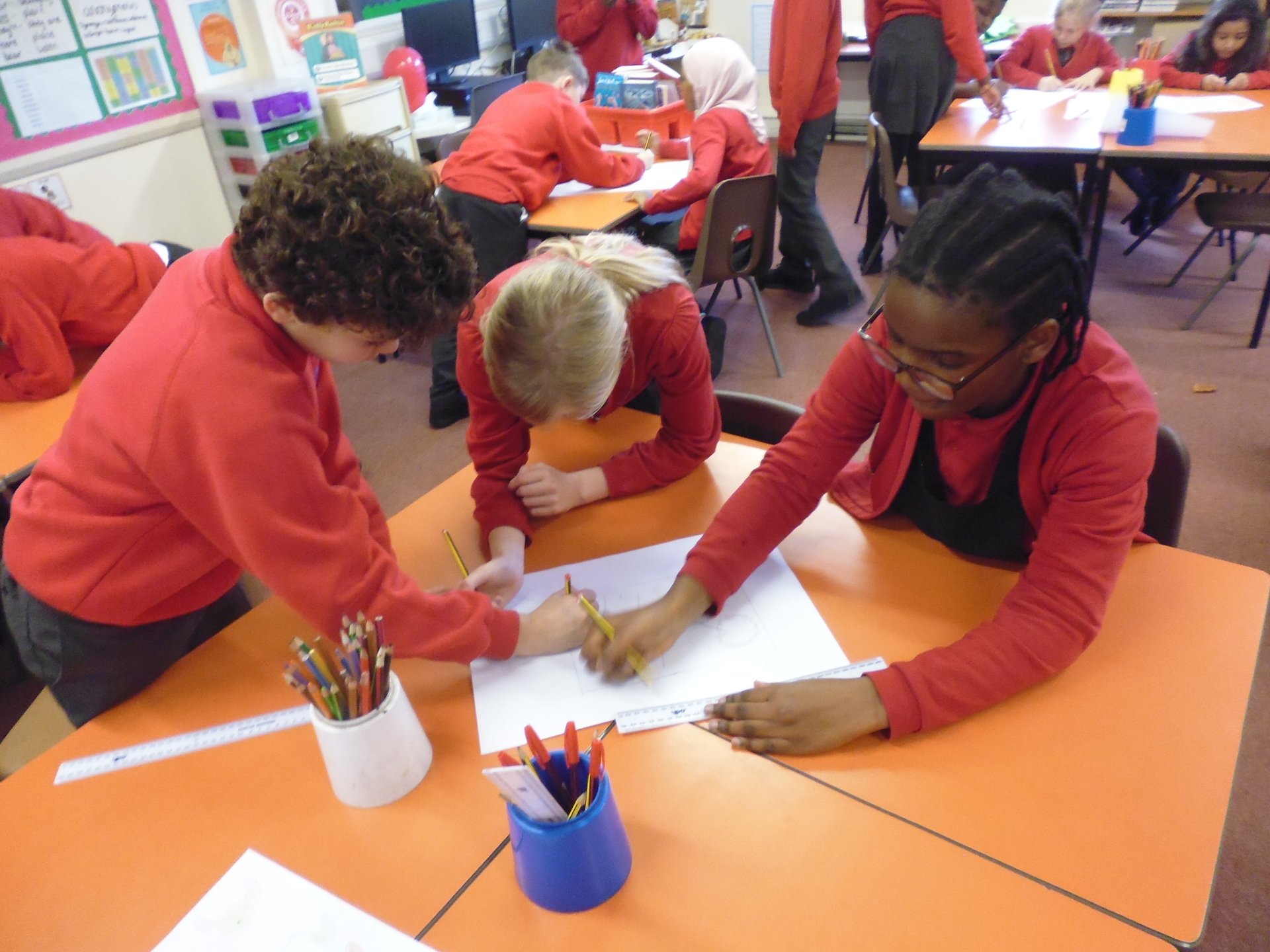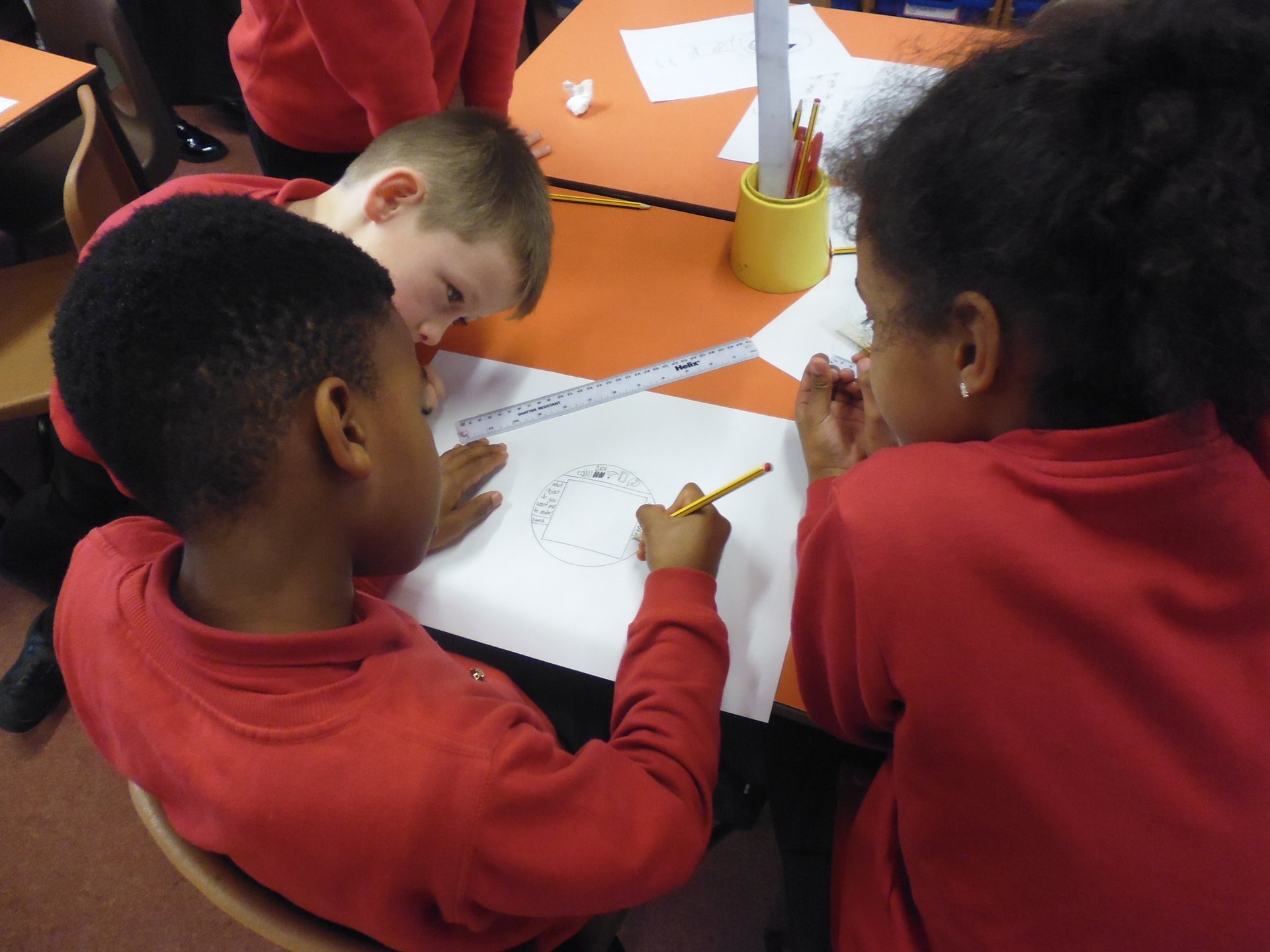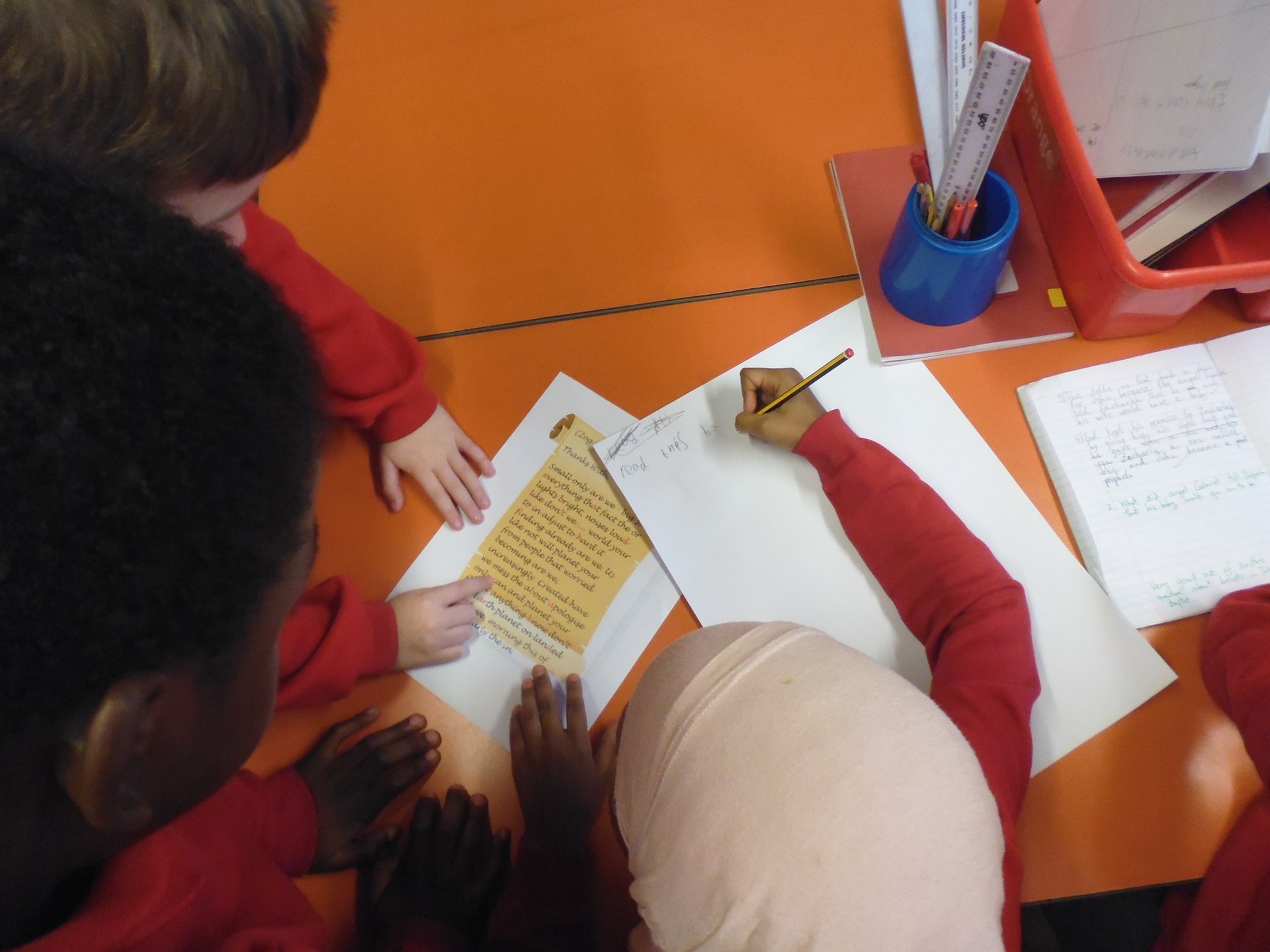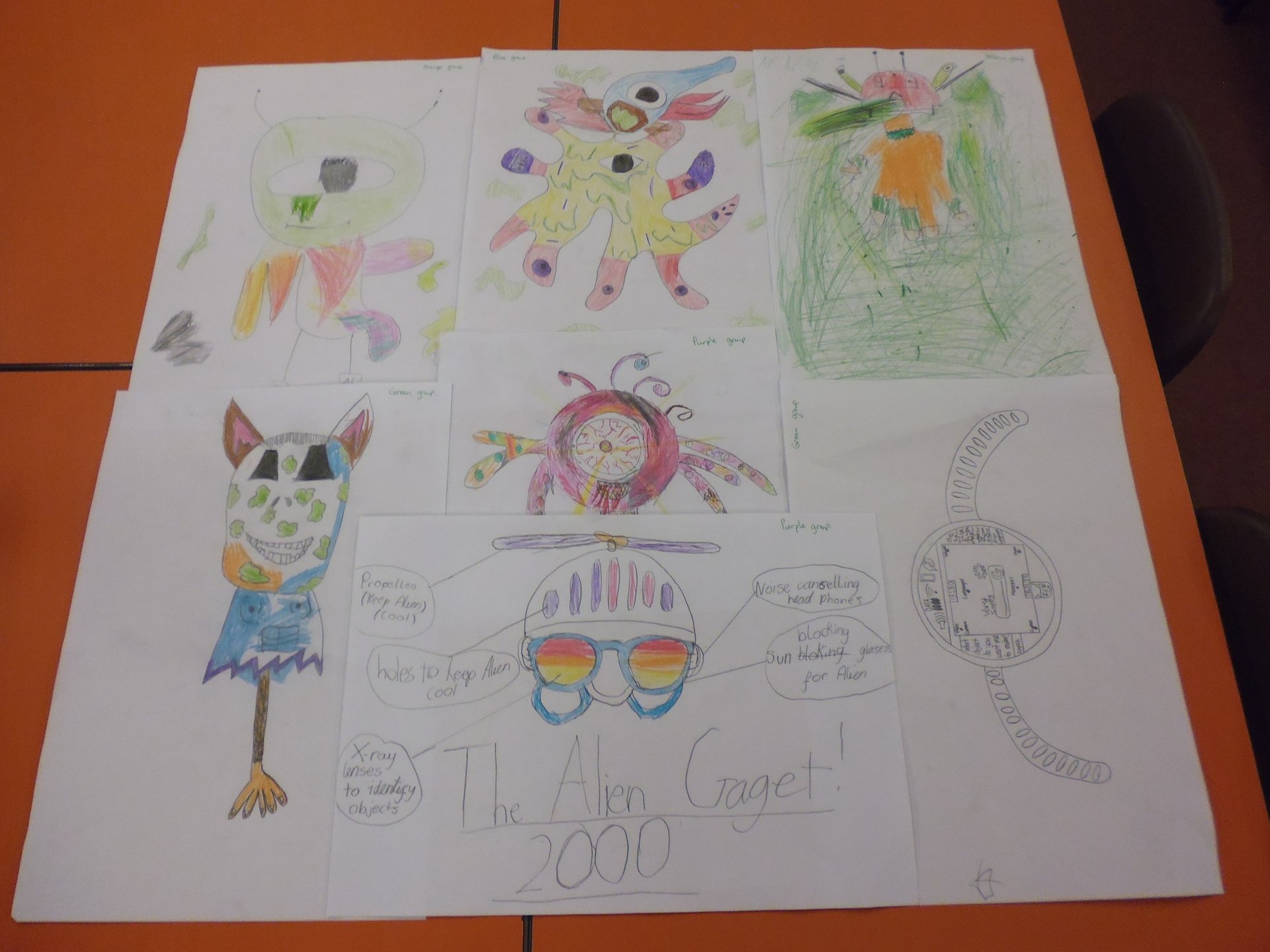 Year 4's Ancient Egyptian Day!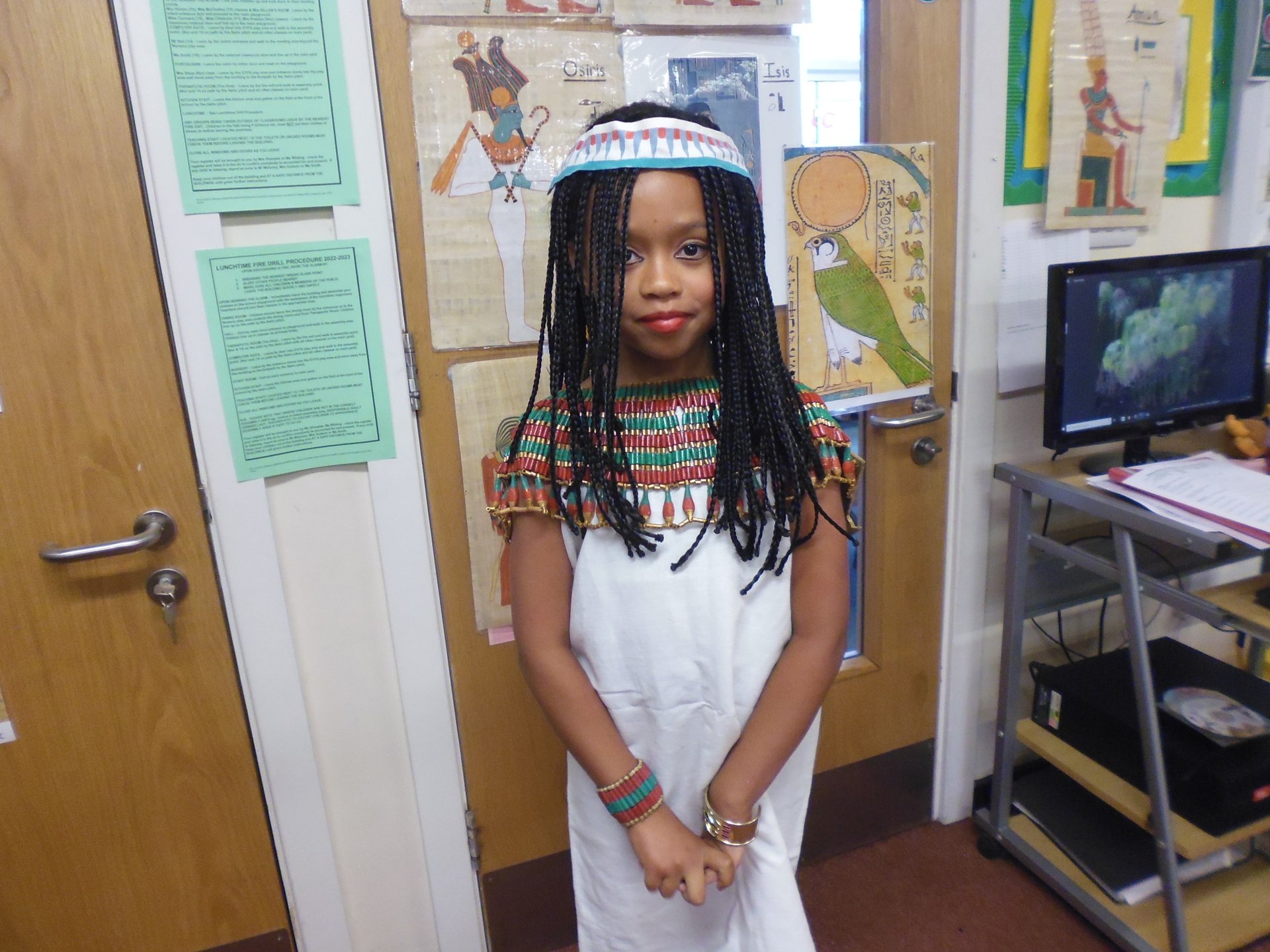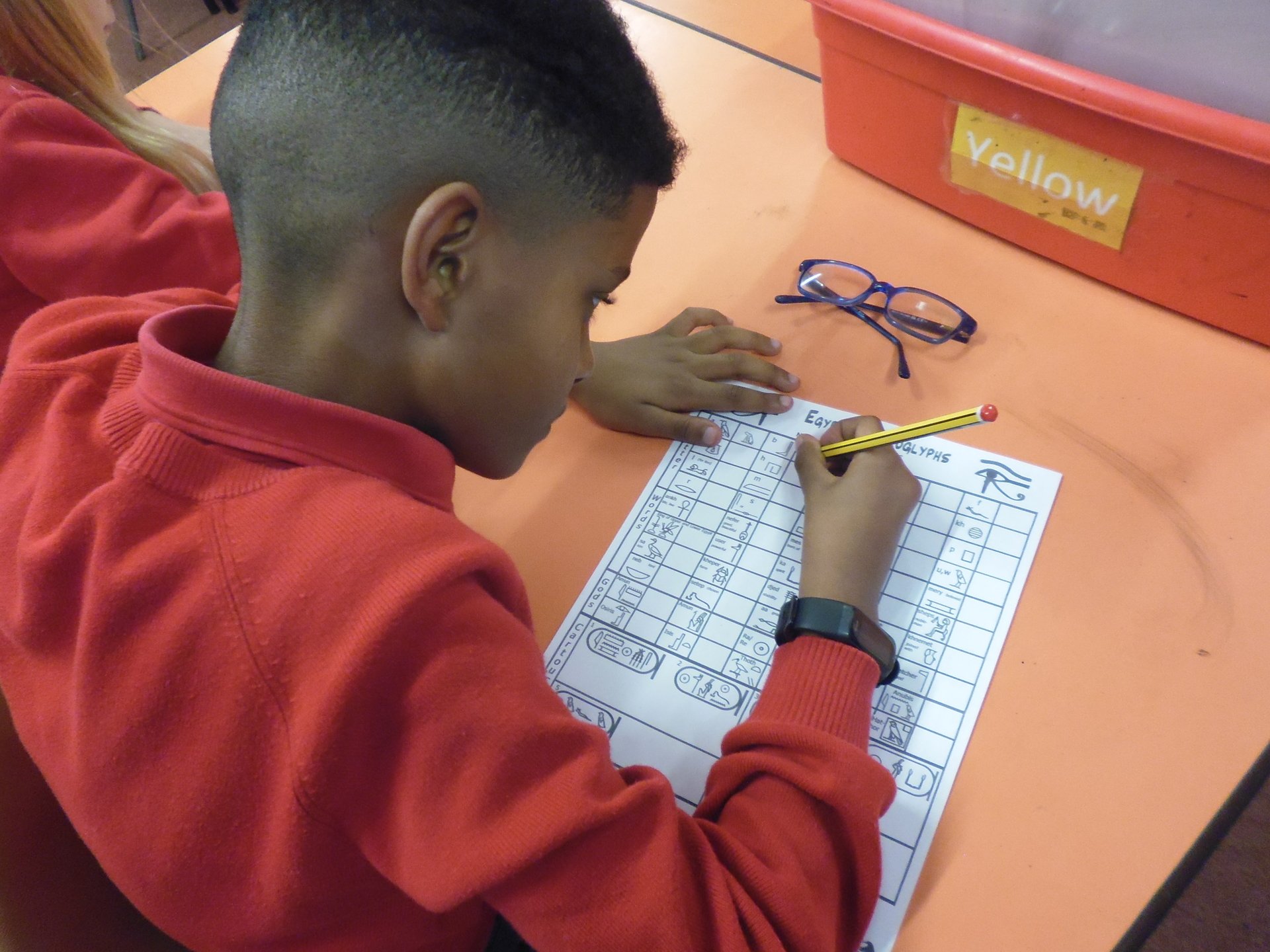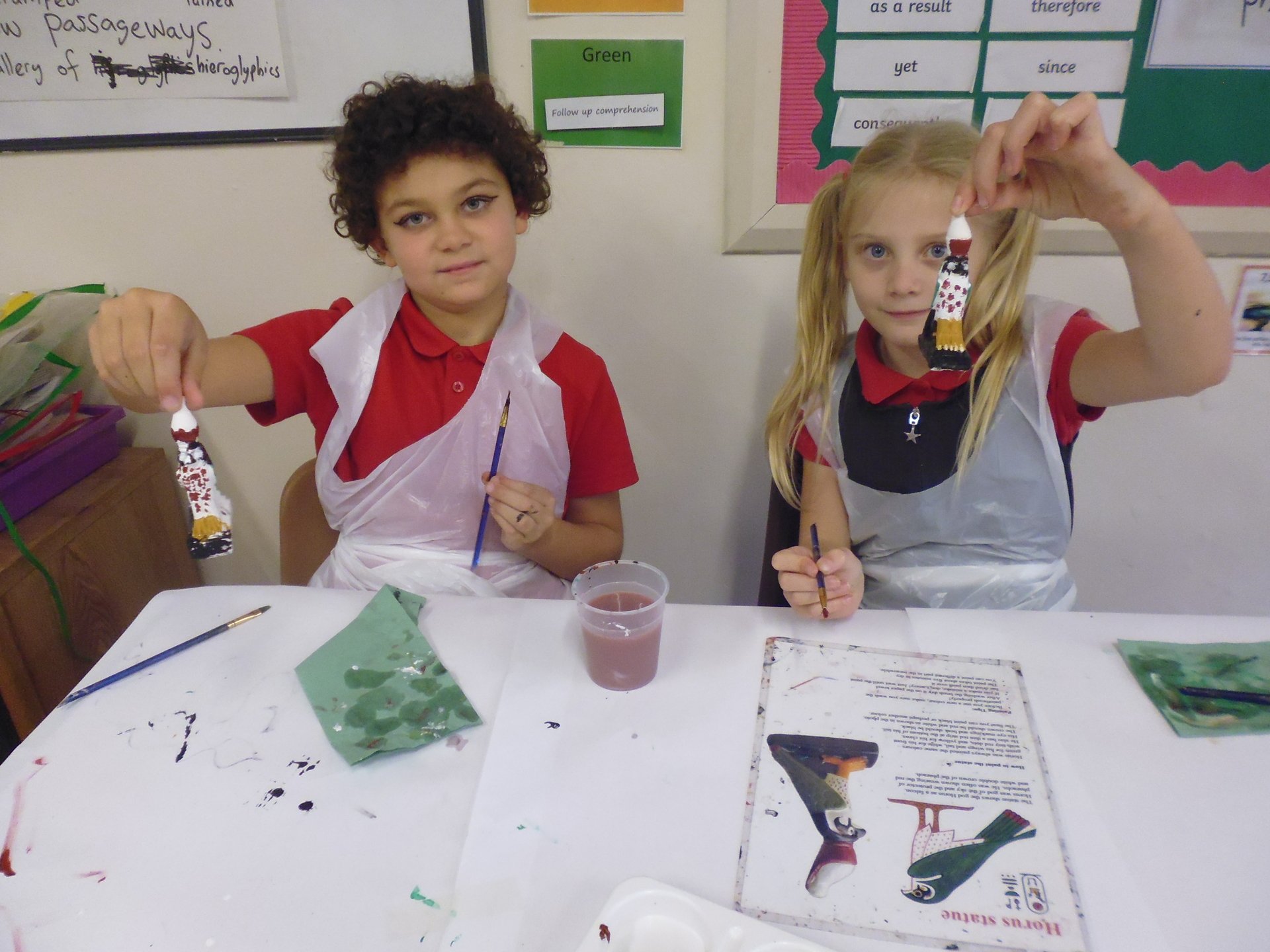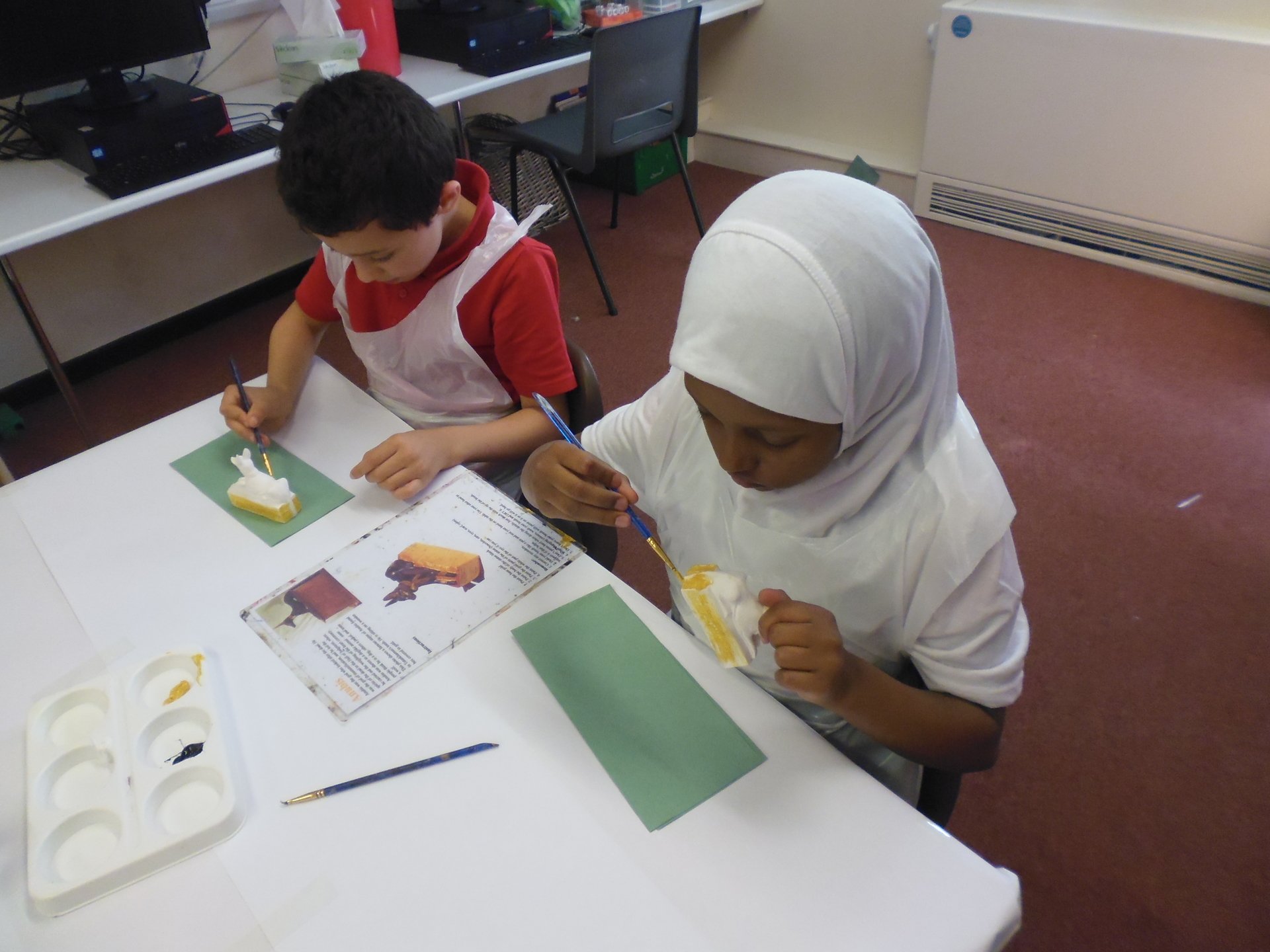 Year 4 have investigating place value and building 3 digit numbers as well as partitioning numbers.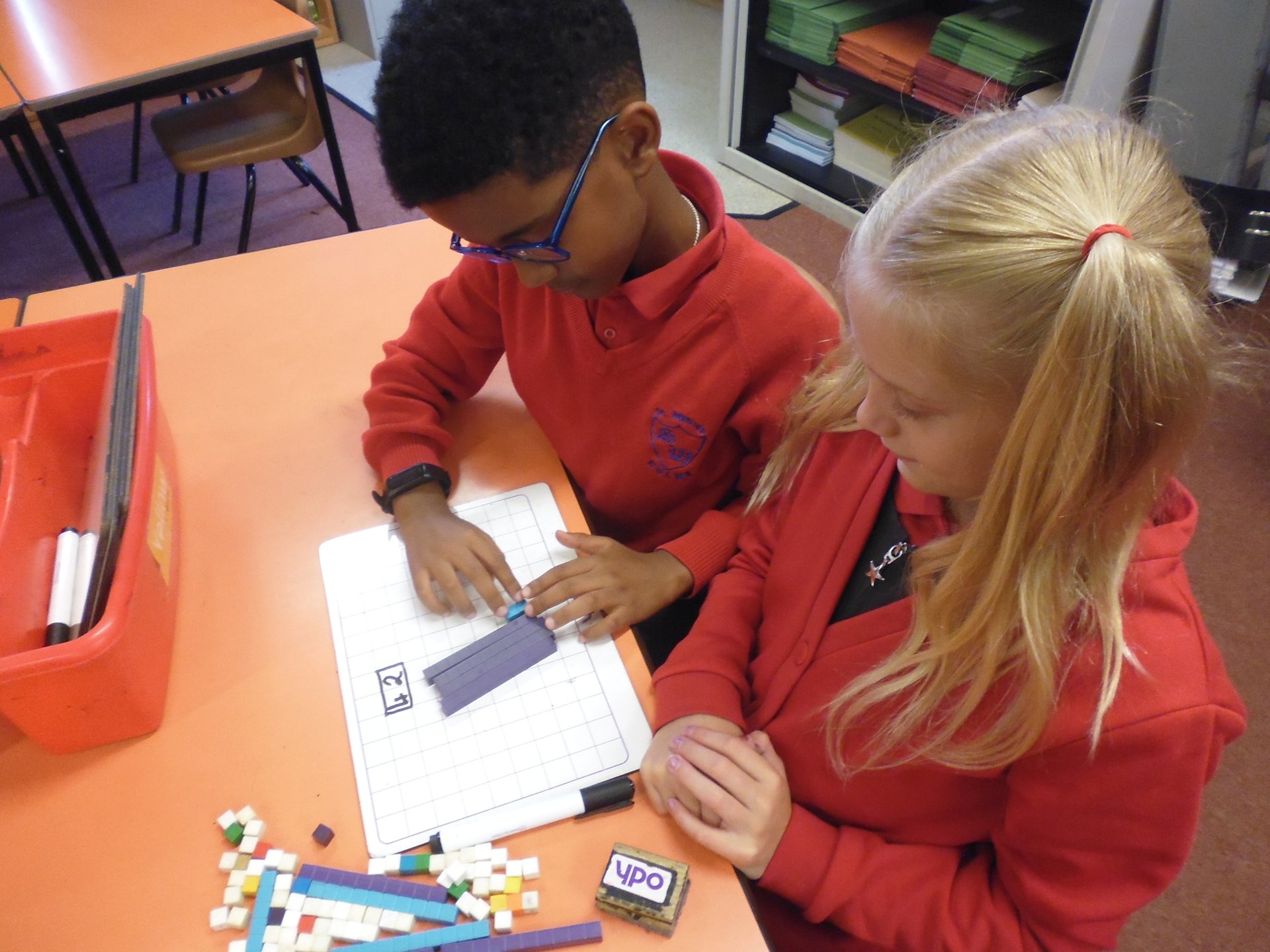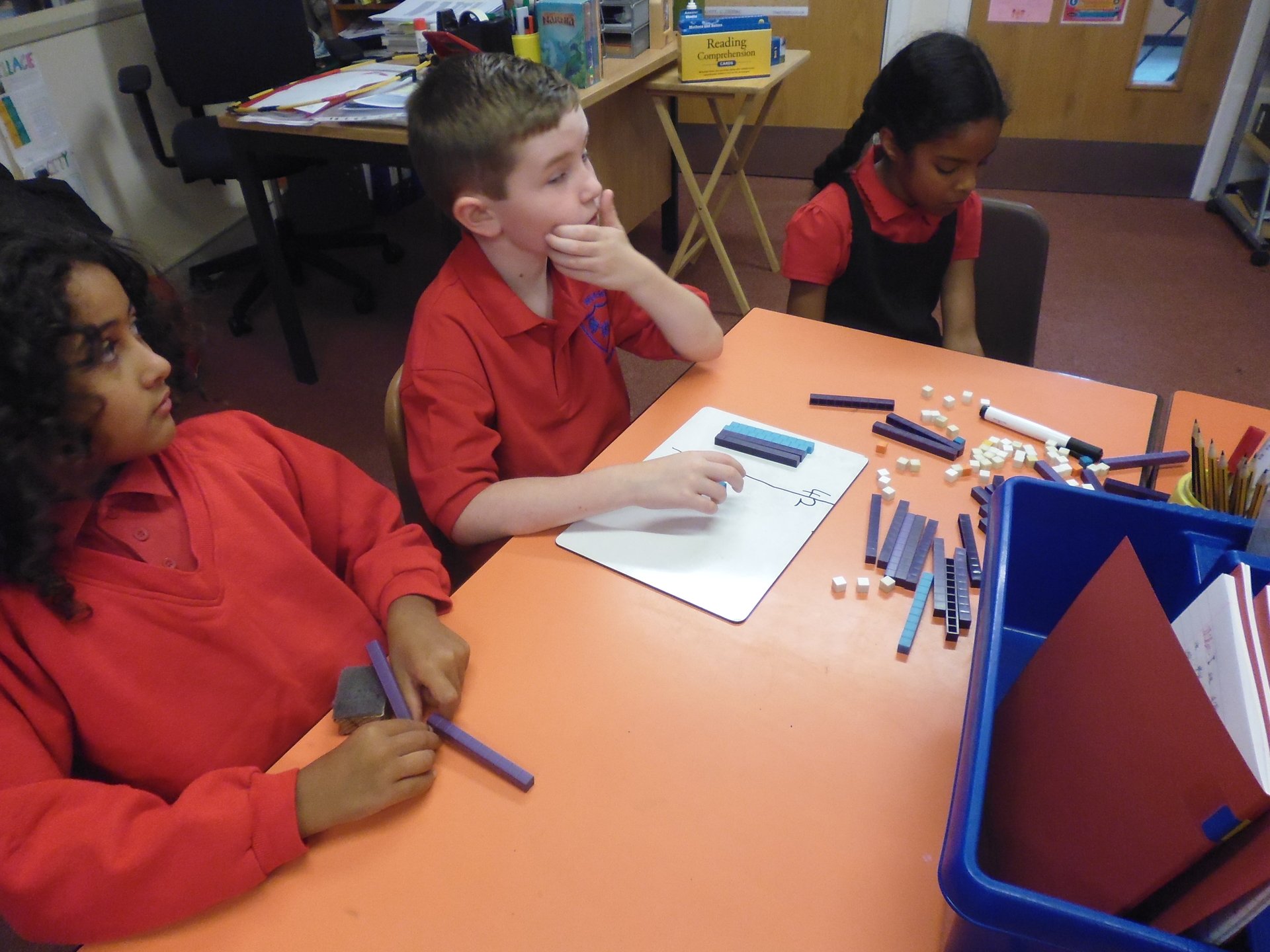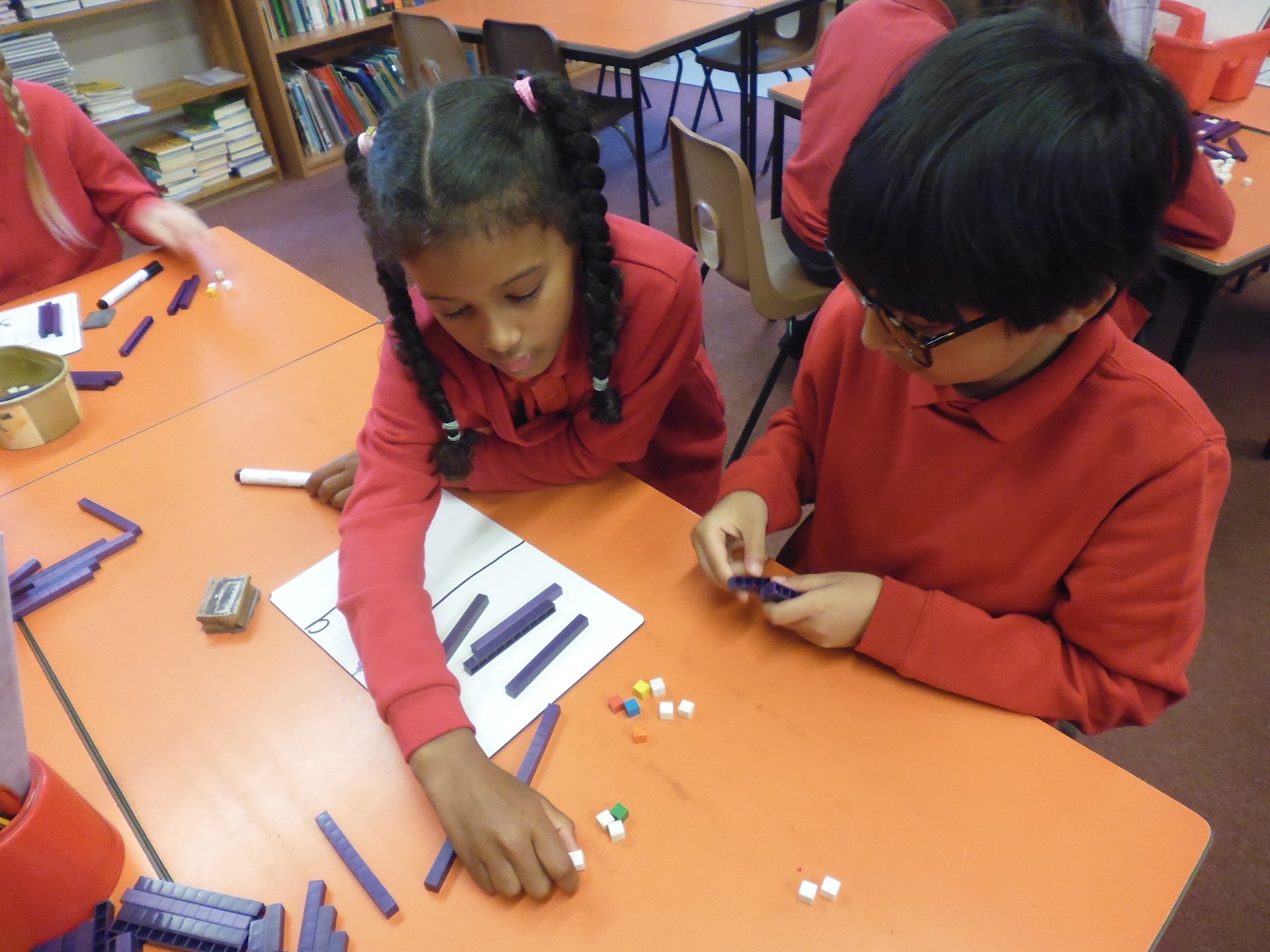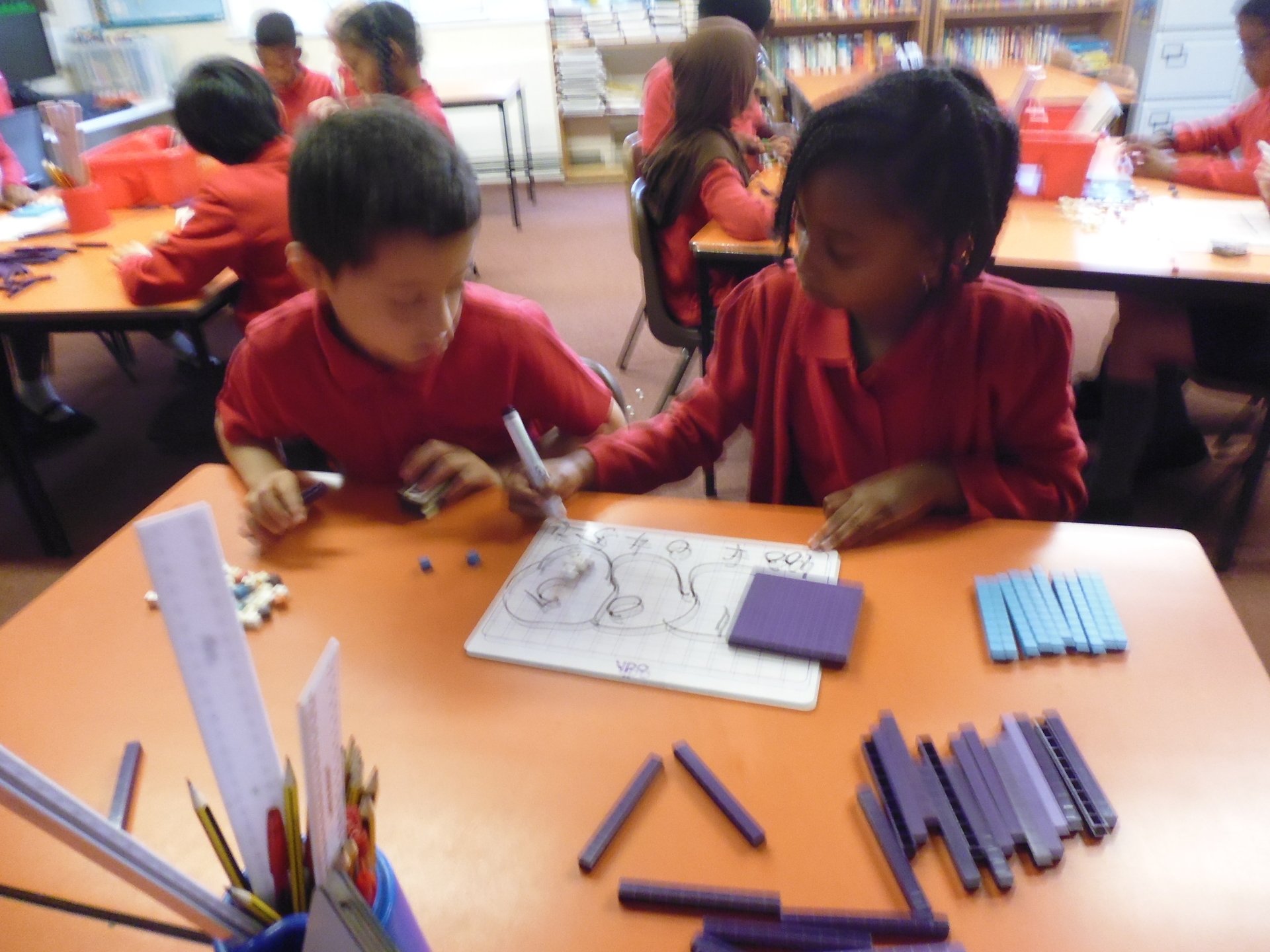 Maths
Useful Websites
Maths Frame Times Tables Challenge - https://mathsframe.co.uk/en/resources/resource/477/Multiplication-Tables-Check
ICT Maths Games - http://www.ictgames.com/resources.html
BBC Maths Games - http://www.bbc.co.uk/bitesize/ks2/maths/
Topmarks Maths - https://www.topmarks.co.uk/Search.aspx?Subject=16&AgeGroup=3
Hit the Button - https://www.topmarks.co.uk/maths-games/hit-the-button
English
Useful Websites
ICT Literacy Games - http://www.ictgames.com/literacy.html
BBC Bitesize English - http://www.bbc.co.uk/bitesize/ks2/English/
Literacy Shed - https://www.literacyshed.com/home.html
Science
Useful Website
BBC Bitesize Science - http://www.bbc.co.uk/bitesize/ks2/science/
Computing
Useful Website
BBC Bitesize Computing - https://www.bbc.co.uk/bitesize/subjects/Computing/
Spanish
Useful Website
BBC Bitesize Spanish - https://www.bbc.co.uk/bitesize/subjects/Spanish/
Year 4 International Display - Costa Rica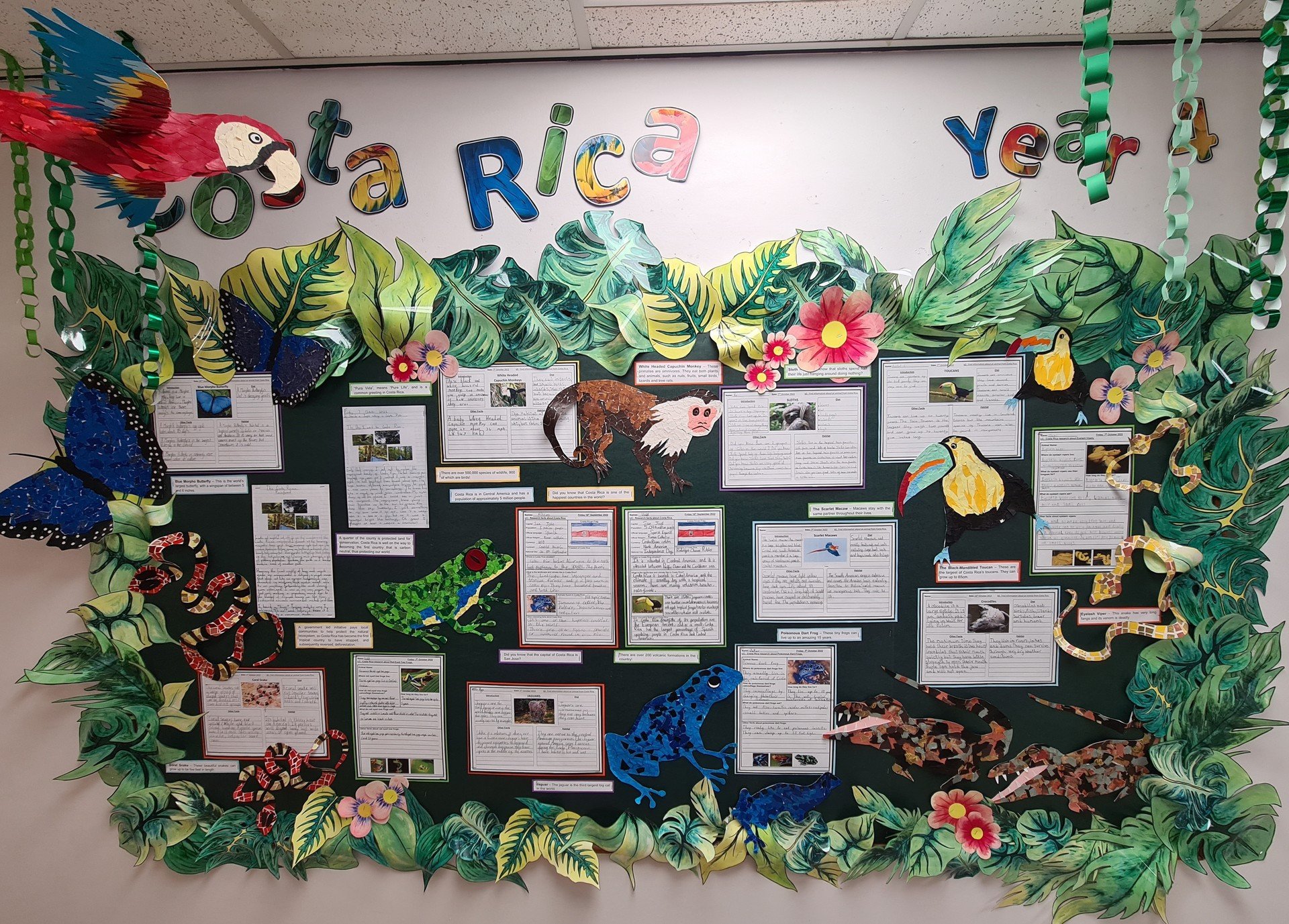 Year 4 Art Display in the Hall - Damien Hirst