Online Safety
Online Safety letter for parents/carers of children in Years 4 to 6 from Mr Moloney.
Online Safety Resources for Parents and Carers - Click Here
If you are concerned about Child Exploitation and Online Protection please click here to contact CEOP.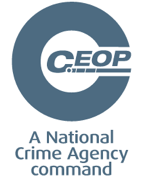 To learn more about education from CEOP click on link to www.thinkuknow.co.uk
Why do we have age ratings on games?…


Films, videos, DVDs and computer games are labelled according to the content, not the difficulty. The colours are like traffic lights.
49% of all games are suitable for players of ALL ages, however – some are for older children and teenagers, and some are for adults only.
PEGI ratings are used in 30 European countries to highlight for whom each game is suitable.
Microsoft, Nintendo and Sony support the PEGI ratings. Every PC game from the main European and American publishers also have PEGI ratings, it's very unusual to find a game that does not have one.
Some websites and online services contain hundreds of small games – so look for ones that have been rated "PEGI OK" – suitable for everyone.
SMART Rules

SAFE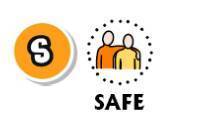 Keep your personal information safe!
If you wouldn't say it to a stranger on the street, don't share it with strangers on the internet…
MEETING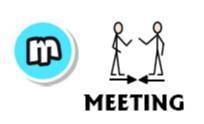 Online games can be a great place for chatting to your friends. Always know who you are talking to. If an adult who you don't know ever asks you to meet up, say no and report it…
ACCEPTING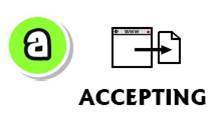 Think before you accept something from someone online e.g. a file, a download, a picture etc. It may contain a virus. If you don't know who it's from, and it has an attachment… DELETE IT!
RELIABLE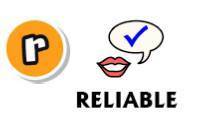 Not everyone online is trustworthy. Somebody may be lying about their age and who they are. Make sure you know who you are talking to and use reputable sites and services to protect you and your computer.
TELL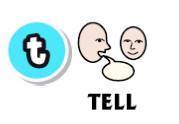 Tell a parent, carer or trusted adult if someone, or something makes you feel worried or uncomfortable online. Also, tell someone if a friend of yours needs help online too.